Closing the Costliest Gaps in Your Pricing Capabilities
12:00 pm EST
Register Now
Webinar Overview
In this pricing webinar, Rafe VanDenBerg, the Editor in Chief at the PricingBrew Journal, will explore the top three pricing capability gaps that are still all-too-common considering their detrimental effects on pricing performance.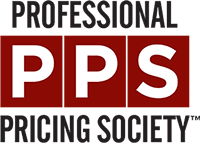 What Attendees Will Learn
Attendees Will Learn:
• Why these capability gaps are so costly
• How to determine whether or not you're suffering from them
• The straightforward steps you can take to close the gaps once and for all.
This PPS webinar is brought to you by PROS and PricingBrew Journal.
About the Presenter
Rafe VanDenBerg
Editor in Chief, PricingBrew Journal
Rafe VanDenBerg is editor-in-chief of the PricingBrew Journal and a veteran of B2B pricing, marketing, and sales. With over 20 years of experience, he's been a practitioner for Fortune 500 manufacturers and distributors, a successful independent consultant and author, as well as a technology innovator. He, along with the research team at MindBrew, work to identify true root causes to expose and publish simple, pragmatic solutions that companies can implement with minimal disruption.