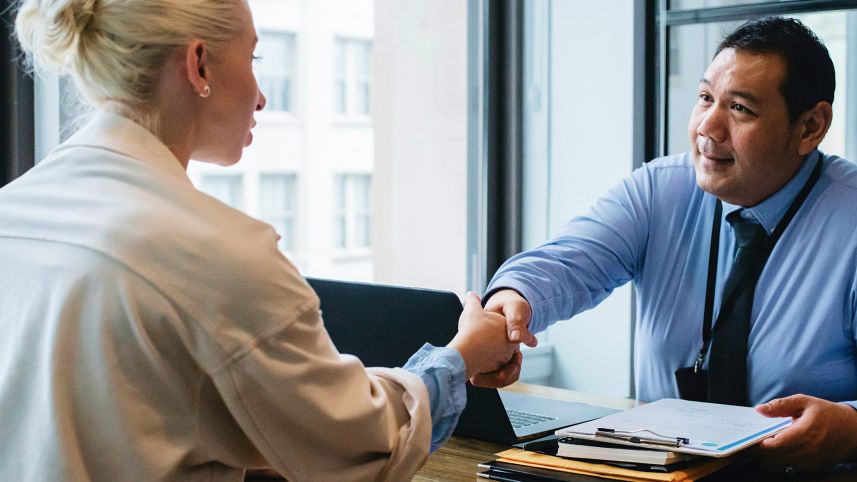 Entdecken Sie PROS-Lösungen für Versicherungsunternehmen
Eine Win-win-Situation für die Versicherungsbranche: Die auf Smart-Science basierenden Tools für Preismanagement von PROS verwandeln Versicherungsvertreter in vertrauenswürdige Berater und steigern gleichzeitig die Umsatzagilität und -geschwindigkeit.
Die Macht der Versicherungspreissoftware​
Verhandlungen drohen schnell zu entgleisen, wenn einem der schnelle Zugriff auf die richtigen Produkte zur richtigen Zeit fehlt. Doch warum ist das so? Da die Vertriebspipeline im Versicherungswesen heute ziemlich eng und kurz ist, führt jedes Abbremsmanöver fast immer unweigerlich zum Verlust des Geschäfts. Durch das datenbasierte Preismanagement von PROS können Versicherungsvertreter im Handumdrehen informierte, dynamische Angebote unterbreiten.
Ob durch die schnellere Einführung von neuen Produkten, innovative und zielgerichtete Verkaufsangebote, die Einrichtung von mehreren Verkaufskanälen oder einheitliche und aktuelle Informationen auf allen diesen Kanälen – die Spitzenreiter unter den Anbietern nutzen die Software von PROS zur Erstellung von Versicherungsangeboten, um Geschäfte zum Abschluss zu bringen und ihr Umsatz- und Gewinnpotenzial voll auszuschöpfen.
Optimierte Multichannel-Umsätze und schnellere Einführung von neuen Angeboten
Die Lösungen von PROS automatisieren Verkaufs- und Preisprozesse für Ihren Vertrieb in einer Multichannel-Umgebung. Mit der Software von PROS können Versicherer ihr Umsatz- und Gewinnpotenzial optimal ausschöpfen.
Höhere Umsätze mit Smart-Data-Science
Beschleunigen Sie Ihre Umsätze mit Angeboten, die zu den einzigartigen Bedürfnissen und Budgets von Kunden passen, proaktive Verlängerungen fördern und den Bedarf an zusätzlichen Policen/Paketen erkennen lassen, während gleichzeitig Konsistenz auf allen Verkaufskanälen gewährleistet wird.
Angebote mit Erfolgsgarantie
Heben Sie sich von Ihrer Konkurrenz ab, indem Sie innovative Angebote oder Angebotspakete erstellen und gezieltes, kommerzielles Rebounding und Rabatte optimieren.
Minimieren Sie die Kosten für Ihren Verkaufszyklus, indem Sie das Onboarding für Ihr Vertriebsteam vereinfachen und CPQ- sowie Preisgestaltungsfunktionen auch für Ihre Partner und andere Verkaufskanäle einsetzen.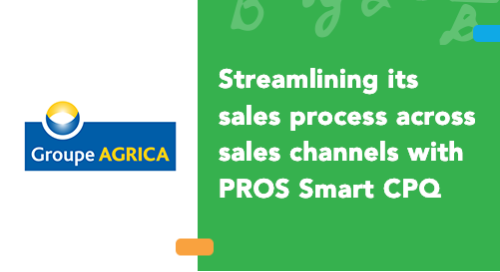 Agrica Group Streamlines its Sales Process Across Channels
In order to tailor offers to the individual needs of its 1.5 million subscribers, Agrica Group integrated PROS Smart CPQ in its existing IT system to custom-design new products, definite corresponding rates, and establish sale scripts for deployment across its entire sales network.
Diese branchenführenden Versicherungsunternehmen setzen auf die Lösungen von PROS
Sehen Sie sich die PROS-Lösungen in Aktion an
Wir freuen uns darauf, Sie zu treffen und Ihre Fragen zu den PROS-Lösungen zu beantworten.