Flexibilität und Kontrolle über alle Vertriebskanäle hinweg
Fluggesellschaften stehen heute mehr denn je unter dem Druck, Kosten zu senken und gleichzeitig Angebote über mehrere Kanäle zu skalieren, um Passagiere wieder an Bord zu holen.
Durch die Nutzung von Tools, die es Vertriebsteams ermöglichen, flexible Angebote auf der Grundlage von Vertriebskanal- oder Passagierattributen zu erstellen und zu vertreiben, können Fluggesellschaften die Kontrolle über ihre Produkte wiedererlangen und die Abhängigkeit von älteren Systemen reduzieren.
Vertriebskosten senken und die Reichweite über alle Kanäle hinweg vergrößern
Vertriebsteams stehen vor der Herausforderung, die Kosten für die Kundengewinnung zu senken. Gleichzeitig versuchen sie jedoch, vielfältige, personalisierte Angebote an potenzielle Passagiere zu senden und dadurch die Konversionsrate zu steigern.
Fluggesellschaften möchten ihre Reichweite auf neue Kanäle ausweiten, von den Vorteilen von NDC profitieren und umfassende Angebote bereitstellen, um ihren Kunden ein transparentes Einkaufserlebnis zu bieten.
Mit einer umfassenden Einkaufs- und Preisgestaltungs-Engine können Vertriebsteams die Kontrolle über alle Kanäle, in denen sie tätig sind, wiedererlangen und das Einkaufs- und Buchungserlebnis drastisch verbessern.
Die führende Plattform für Einkauf und Preisgestaltung über direkte und NDC-Kanäle
Was Vertriebsteams erwarten können
Reduzierte Verkaufskosten

Mehr Konversions- und Zusatzverkaufsmöglichkeiten

50 % Verbesserung der Reaktionszeiten

Hohe Buchungsfähigkeit
Den Vertrieb in Ihrer Fluggesellschaft mit PROS optimieren
Preisgestaltung und Einkauf
Unabhängig vom Vertriebskanal müssen Vertriebsteams komplexe und umfassende Verkaufsszenarien und eine Vielzahl von Einkaufs-Anwendungen verwalten.
Ohne eine leistungsstarke Preis- und Einkaufs-Engine können Fluggesellschaften die Anforderungen komplizierter und wachsender Einkaufsanforderungen nicht erfüllen.
Nutzen Sie umfassendere Angebote sowohl über direkte als auch indirekte Kanäle.
Fördern Sie optimale Vertriebskanalstrategien über die Metasuche hinweg bei gleichzeitiger Verwaltung des Suchvolumens.
Sorgen Sie für eine enge Integration in Strategien für Umsatzmanagement, Verfügbarkeit und Vertrieb.
Erstellen und liefern Sie dynamische Preise über Kanäle, die durch Vertriebsstrategien unterstützt werden.
Dynamische Preisgestaltung für Flüge
Bieten Sie Preise mit voller Flexibilität und Kontrolle basierend auf der tatsächlichen Zahlungsbereitschaft Ihrer Passagiere an, indem Sie Möglichkeiten nutzen, die über Geschäftsregeln und manuelle Eingriffe hinaus gehen.
Durch die Nutzung der richtigen Verfügbarkeitsstrategien und den Einsatz eines wissenschaftlich fundierten Ansatzes für dynamische Preisfindung können die Teams für Umsatzmanagement mehr als 26 Preispunkte erreichen.
Erstellen Sie relevantere Angebote, indem Sie Angebote und Preise basierend auf der Passagiersegmentierung oder den Attributen in Echtzeit anpassen.
Kombinieren Sie einen wissenschaftlich fundierten Ansatz über Ertragsmanagement, Verfügbarkeit und Einkauf hinweg, um einheitlichere, umsatzoptimierte Angebote zu erhalten.
Stellen Sie mit einer integrierten Engine für dynamische Preise den richtigen Preis zur richtigen Zeit über alle Vertriebskanäle hinweg bereit.
Ergänzende Merchandising-Artikel
Steigern Sie den Umsatz mit Zusatzdiensten und verbessern Sie die Möglichkeiten von Zusatzverkäufen während der gesamten Kundenreise.
Fluggesellschaften müssen heute mehr denn je den Umsatz pro Passagier über den Sitz hinaus steigern und die Kundenzufriedenheit durch personalisierte, dynamische Angebote verbessern.
Bieten Sie während der Einkaufs- und Buchungsphase personalisierte Nebenprodukte über direkte und indirekte Kanäle an.
Nutzen Sie flexible Einzelhandelsansätze mit reichhaltigen Medieninhalten wie Bilder und Videos, um die Konversionsraten zu erhöhen.
Verwalten Sie einen Katalog für die Erstellung und den Vertrieb von Zusatzprodukten über robuste und flexible Konfigurationsfunktionen.
Bündelung und Segmentierung
Um einen Passagier zu gewinnen, ist Konsistenz entscheidend.
Bieten Sie eine einheitliche Übersicht über das Angebot für Tarif, Sitzplatz und Nebenprodukte, die basierend auf Suchkontext, Kanal und Kundensegmentierung auf den Passagier zugeschnitten ist.
Dank leistungsfähiger Funktionen zum Bündeln und Entwirren können Vertriebsteams Angebote dynamisch erstellen und über direkte und NDC-Kanäle vertreiben.
Wenden Sie flexible Preisgestaltungstechniken zur Verbesserung von Zusatzverkauf und Querverkauf durch dynamische Bündelung von Produkten und Dienstleistungen an.
Integrieren Sie KI-basierte Personalisierung und Preisgestaltung (auf Basis der Zahlungsbereitschaft) zur Vorverlegung zusätzlicher Käufe und Umsätze.
Erfolgreiche Vertriebsstrategien für RM-, Vertriebs- und Einzelhandelsteams bereitstellen
Dank der leistungsstarken Angebotsverwaltungsfunktionen können Vertriebsteams hervorragende Einkaufs- und Verkaufserlebnisse effektiv unterstützen und so die Konversionsrate und den Umsatz Ihrer Fluggesellschaft steigern.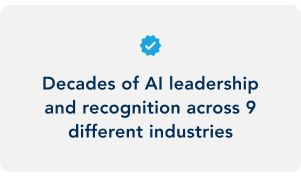 Eine Architektur, die das Einkaufserlebnis heute und in Zukunft verbessert
Airline.com

Mobile

NDC API

GDS


The Power of PROS Smart Science
By bringing together 30-years of practical experience in pricing, cutting-edge science and strategy, into an AI platform you can trust, PROS empowers Airlines to dynamically deliver highly personalized offers fit for every shopping and selling scenario.
Tailored to your business and industry needs

by customizing further the smart algorithms ("Bring Your Own Science")

Applies unique customer and segment characteristics

in RM recommendations, delivering a price based on your customer's willingness-to-pay

Ensures tangible results

customers often quickly achieve 2-3% revenue lift, accelerated conversion rates and improved team productivity.
Best-in-Class Performance, Scalability and Data Security
Understanding how vital protection and availability of business information for organizations is, PROS places highest priority on performance, security and data privacy. By embracing best technology practices and internationally recognized standards, PROS helps companies to keep the business running without interruptions, mitigate risks and achieve highest protection against cyber-attacks, protecting their competitive advantages on the market.
The PROS Cloud
Designed with powerful capabilities to ensure business continuity, flexibility, and performance, the PROS Cloud is delivered globally under a Software-as-a-Service (SaaS) model hosted on Microsoft Azure. Housed in SOC2-certified data centers, it has the security and availability features you demand of a mission-critical application, including disaster recovery centers.
Built to Outperform and Scale

Configured with elasticity to meet your performance requirements, architected for high availability.

Seamlessly Integrates to Your Technology Stack

Integrated to work within heavily customized enterprise business systems, such as ERPs and CRMs.

Beyond Secure For Business and Customer Data

Compliant with GDPR, SSAE16 SOC 2 Type 2, ISO 27001 and Cloud Security Alliance's Cloud Control Matrix.