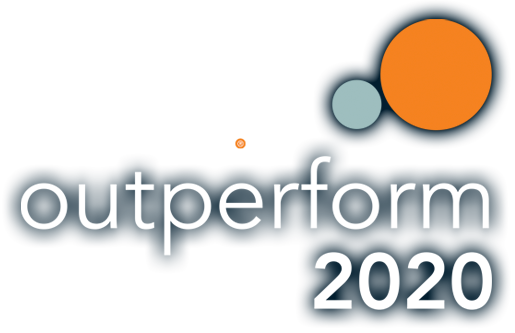 October 6-8, 2020, Orlando, FL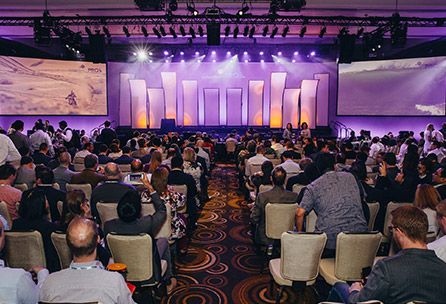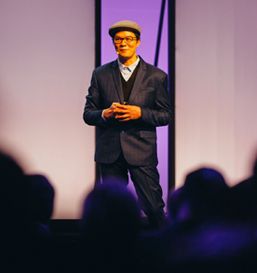 About
Outperform
Outperform is the conference that empowers game-changers around the world to solve their company's biggest challenges and drive monumental revenue growth by harnessing the power of AI.
Every year, PROS uses this opportunity to bring together professionals from industries ranging from airlines, manufacturing, distribution, energy and more for an immersive learning and networking experience.
From hands-on demos to customer-led keynotes, interactive workshops and more, Outperform is the place to connect with peers and industry-leading executives on common challenges and potential opportunities.
Agenda
Tuesday, October 6
All Day Registration
1:00 – 3:30 PM Innovation Center Opens
4:00 – 6:15 PM Opening Keynotes
6:30 – 9:30 PM Welcome Reception
Wednesday, October 7
8:00 AM – 5:00 PM
Thought Leadership Keynotes
Compelling Breakout Sessions
Insightful User-Focused Sessions
6:00 – 10:00 PM Evening Gala
Thursday, October 8
8:00 AM – 1:30 PM
Continuation of Keynotes, Breakout Sessions, and User Sessions
Full agenda coming soon!
Why Attend Outperform?
Get Inspired

Outperform is all about getting the tools and resources you need to … you guessed it, outperform. Our keynote speakers are thoughtfully selected to guarantee thought leadership and provide attendees with actionable takeaways. In addition to our phenomenal speaker lineup, our sessions are categorized by Pricing, Selling, Industry and Travel tracks and led by top performers in your industries. These sessions deliver the hyper-focused experience you need to learn and connect with other attendees on common challenges and opportunities.
Get Hands-On
Whether you're curious to learn how PROS solutions work or are an existing customer anxious to see the latest and greatest from our scientists, Outperform is the place to get hands-on. Explore new products like PROS Retail for Airlines or demo our game-changing solutions like Opportunity Detection, RM Advantage, price optimization and more in our interactive Innovation Center.
Get Connected
One of the best parts of attending conferences is getting the chance to meet people from all over the world that share common interests with you, like your career and growth. We get that. At Outperform, we create networking environments that make connecting with other professionals easy and natural. Use our meeting app to schedule 1:1 meetings with other attendees or connect over cocktails at any of our evening events.
Hear From Your Peers
Don't Just Take Our Word. Hear From Your Peers.
Year after year, Outperform brings professionals together from around the world for a best-in-class learning and networking experience. See what 2019 attendees had to say about last year's conference.
Who Should Attend
If you're ready to outperform the competition, PROS Outperform is the place to be for executives and practitioners looking for innovative new ways to power the shift to digital selling:
Executive leaders and general managers with P&L responsibility across product lines or business units.
Sales, sales operations, and finance executives, directors, managers, and administrators.
Executives, directors, and managers responsible for pricing and pricing strategy.
Travel and airline executives, directors, and managers responsible for revenue management and group/corporate sales.
Technology users who want to collaborate on digital transformation challenges and learn more about PROS and partner solutions.
Get the Stamp of Approval
Conference ROI — it's a thing. And, since most managers like to understand how you'll benefit from the conferences you're attending, we've created a 'Convince Your Boss' letter that outlines all of the details you'll need to get the OK. Download an editable Word version here.
Speak at Outperform
If you have a story to tell about how your company is navigating selling in the digital era, or how you've implemented PROS solutions and your resulting business success, we want to talk with you about speaking at Outperform.
Outperform gives you the platform to promote your company as an industry leader and showcase your expertise to an audience of peers from around the world. Introduce them to the innovative new ways you're powering the shift to a digital economy and help guide their journey.
Speakers at Outperform are provided with a complimentary full-conference pass and exclusive opportunities to network with other speakers, business leaders and industry visionaries.
Apply to Speak at Outperform