The 14th Annual EPP European & Global Pricing Forum
Brussels, Belgium
Register Now!
About the Forum
The 14th Annual EPP European & Global Pricing Forum is the "must go" pricing event for pricing executives. It is the only global pricing and profit optimization conference that gives you the opportunity to learn, interact and network during 3 days of workshops, expert presentations, panel sessions, roundtable discussions, an innovative showcase start-up session and an unforgettable evening event – a great exhibition area, showing the latest technology – and many more networking activities.
Join PROS at The 14th Annual EPP European & Global Pricing Forum
PROS Workshop:
Designing an Intelligent Approach to Pricing through Systems, Science, and Organizational Habits
PROS Speakers:
Valerie Howard, Solution Strategy Director, PROS, Inc
Justin Silver, PhD, Manager, Data Science and Research, PROS, Inc
In working with Fortune 50 companies to $100M organizations, we have seen that very few have intentionally designed the pricing habits within their organizations. In this workshop, we will help you to assess how your current pricing habits align to your organization's strategic intentions. Using this assessment, we will then consider various approaches to how you can evolve your pricing systems with segmentation-based optimization, real-time price calculation, and artificial intelligence. We will then give you a pragmatic way to get started with data science and help you to consider how to calm the concerns of detractors skeptical of a scientific approach.

What They'll Learn:
How multi-billion dollar organizations have transformed their approach to pricing and what they have gained by doing so
How to assess the alignment of the pricing habits and systems you have today
How to evaluate the various segmentation models you can use to predict buyer willingness to pay
How to address the common concerns of skeptics and status quo proponents
Join PROS speaker for a plenary session:
The Future of Pricing in the Digital Economy
Valerie Howard, Solution Strategy Director at PROS

Join this session to learn how expert pricing teams are using AI to move their attention beyond transactional price reviews to focus on the refinement of strategic pricing models. Hear how pricing teams gained executive influence by freeing themselves from reactive price exception reviews to deliver insight into what customers really value.
Attendees will:

• Hear the latest research on what B2B buyers really want and are willing to pay for
• Learn how leading businesses are using AI to continuously improve their price models
• Discover how a scalable, high-performance cloud solution frees pricing teams to focus on price strategy
• Learn the essential elements to success for tomorrow's pricing teams
Register now!
About PROS's Speakers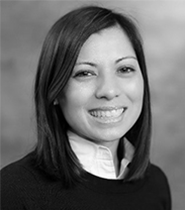 Valerie Howard
Solution Strategy Director
PROS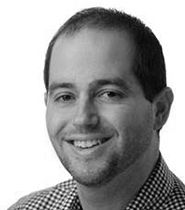 Justin Silver
PhD, Manager, Data Science and Research
PROS