The 15th Annual PPS European & Global Pricing Conference & Workshops
Berlin, Germany
Register Now!
About the Conference
The Professional Pricing Society is returning to Berlin for the The 15th Annual PPS European & Global Pricing Conference & Workshops.
Conference keynotes, breakout sessions, and networking opportunities highlight the conference day on 29 November. While 27-28 November will feature for workshop days to help you enhance your pricing knowledge.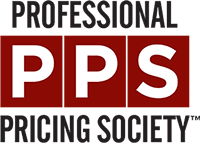 Join PROS


Digitalization is intensifying pricing pressure across industries as B2B buyers increasingly expect more personalization (in product offers and pricing) with quicker response times. The most effective and efficient way to address customers' new expectations for speed and personalization is to leverage the power of artificial intelligence (AI).
In this session, participants will learn how leading businesses are applying AI to bolster pricing practices and drive greater efficiency in their sales processes. Justin will share his experiences in building organizational trust for AI by ensuring there is transparency in the science and by incorporating the collective knowledge of the business to effectively train the AI system.
PROS Session
Building Trust in AI for Pricing Practices
Justin Silver, PhD, Manager of Data Science and Research, PROS, Inc.
What You Will Learn:

• How AI can bolster pricing practices
• The importance of transparency in the AI process for building trust
• A framework for augmenting an AI system with organizational expertise
About PROS Speaker
Justin Silver, PhD, Manager of Data Science and Research
PROS
Justin Silver, PhD is a manager of data science and research at PROS. He specializes in the application of data science to enable pricing and sales excellence. Dr. Silver's innovative contributions to the PROS solutions suite have helped customers to achieve substantial ROI through a scientific approach to commerce. Dr. Silver has a PhD in statistics from Rice University.