Demand Changes. Strategies Shift.
PROS will help every step of the way.
As you work to realign your pricing and selling strategies in today's unprecedented times, we've created a one-stop resource hub to give your teams:
• Actionable guidance for pricing via interviews, guides and blogs
• Live Q&A sessions with Pricing and Selling Experts
Webinar On-Demand Now Available:
Winning In The New Normal: Why Pricing Is Key
In this PPS webinar, PROS Chief Visionary Officer Craig Zawada will show us that the way in which businesses respond to the recent global disruption is separating winners from losers – and most importantly how you can prepare your business to be one of the winners.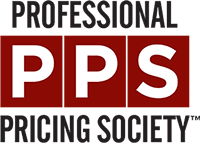 Listen to our Q&A Sessions
Listen to our pricing experts for this special on demand Q&A series, featuring Craig Zawada, Chief Visionary Officer, Bill Dudziak, Lead Strategic Consultant, and Josh Bardell, Lead Strategic Consultant.