Uncover What Manufacturing Buyers Want and How They Want to Buy [Survey]
In this survey conducted with Hanover Research, you will learn:
How B2B manufacturing buyers want to buy
How online purchasing is becoming preferred by buyers
What the next two years could look like for buying in manufacturing
The opportunities manufacturers have with an omnichannel approach
How to set your goals for digital transformation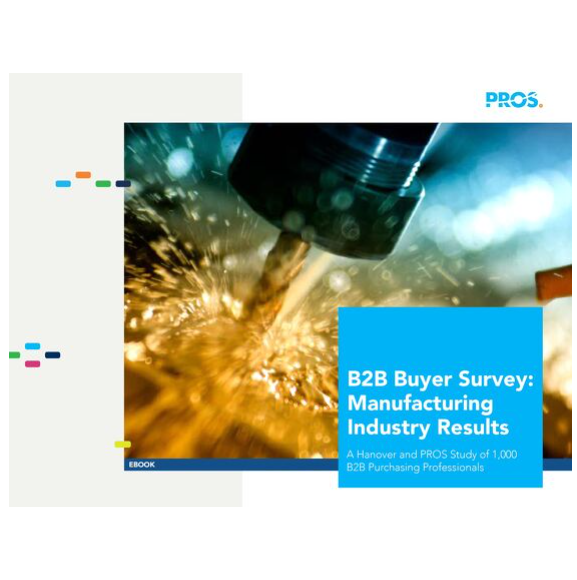 There's no denying it:B2B Buyers have changed forever
The distribution landscape is rapidly changing with the likes of Amazon, Home Depot, and Walmart moving into the B2B space with their superior technology and vast customer data. To help you in your consideration of how to meet the new B2B buyer's expectations, PROS worked with Hanover Research to survey the perspectives of purchasing and procurement leaders on what was important to them in the buying experience.
The line separating business-to-business (B2B) and business-to-consumer (B2C) buying is rapidly disappearing. B2B buyers are increasingly demanding vendors make digital platforms available to them for purchasing products and services. This fundamental change is driving the digital transformation of all industries, but particularly the manufacturing industry.
Our learnings are found in this eBook.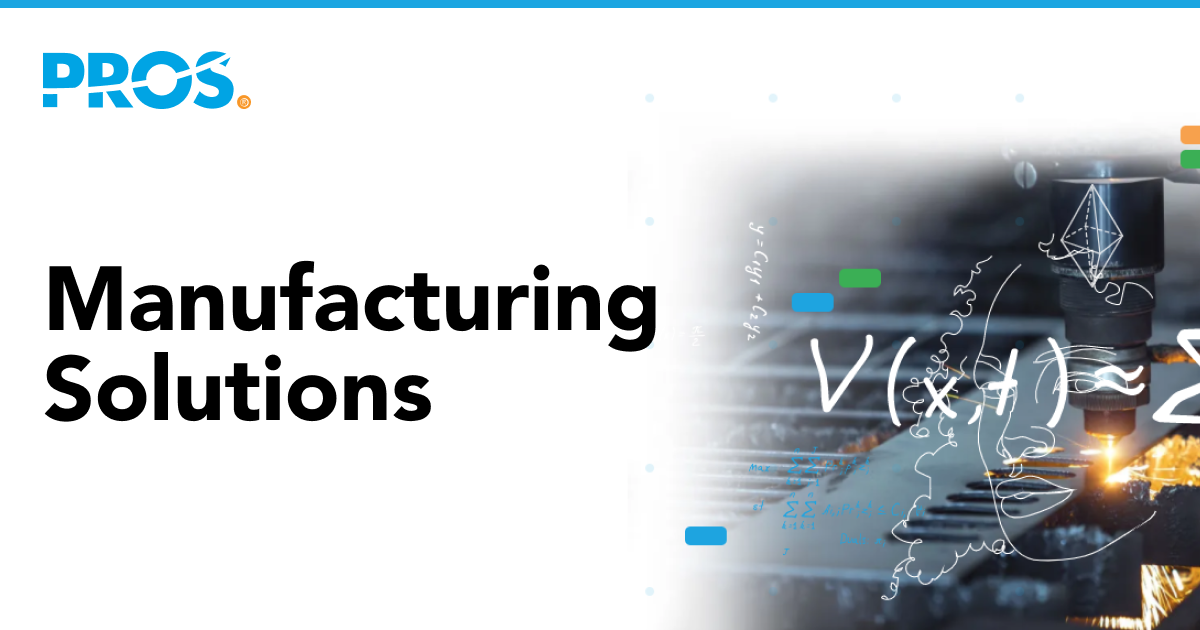 Find out what manufacturing buyers want