Thrilling science. Brilliant people. An awesome place to work no matter where you live around the world. Join our diverse and vibrant culture where all people, perspectives and ideas are welcomed and celebrated.
Our work sets the industry standard
For more than 35 years, we've been bringing together the brightest minds and passionate and caring team players. We don't just hire the best expertise – we hire the best people. People who make everyone around them even better.
It's what sets us apart and why PROS is recognized as a Great Place to Work®.
Our mission is to help people and companies outperform. It's been our posture since 1985 when our first employees, Steven Bondi and Benson Yuen, some of that era's brightest minds in software and sales, stepped away from their work inside the airline industry to forever revolutionize it. Cue the creation of PROS.
Our people are fueling a platform that helps companies price, configure, and sell their products and services with speed, precision, and personalization. Every day, we drive more than 400 million prices and 1.7 billion forecasts in more than 30 industries around the globe.
Recognized as a Great Place to Work®
Our people-first culture drives a mission of service and innovation. It guides our behaviors, decisions and attitudes. It's what makes us PROS.
87% of Employees on Glassdoor Recommend PROS
Best Workplaces in Texas USA
Carlos
"PROS gives me a lot of flexibility and the freedom to direct my energy towards the projects I not only enjoy, but know will make a difference."
Carlos
Senior Product Manager
Marcela
Tiffany
We are truly a 'people first' culture. We encourage everyone to bring their best self to work every day, so you have the creative space and time for innovative thinking, collaboration and balance. We believe in taking care of our people so you can focus on taking care of our customers, the work on hand and those important things outside of work. We want you to not only be proud of the work you do, but also be proud of the company you work for.
We believe in a 'virtual first' mindset. We believe in flexible schedules, jeans day every day and the freedom to work from where you are personally most productive, innovative and creative. We believe in prioritizing our own wellbeing so we're at our best for others. That's why we offer 'Work Well Wednesdays', a quiet workday to give you a mental break from meetings with minimal distractions.
Our Values are at the Heart of Everything We Do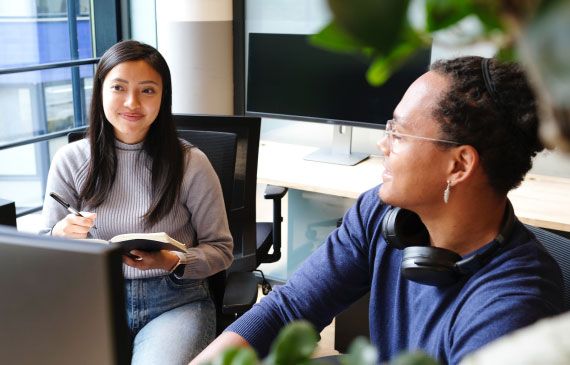 We look for every opportunity to create a better PROS and a better experience for our customers – and we hold ourselves accountable.
We think creatively to find new paths to success – for our people, our customers and our business.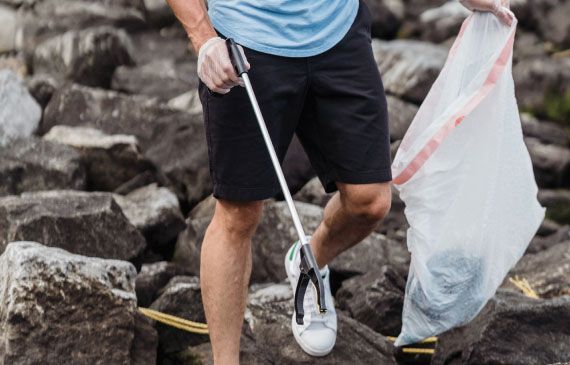 We are centered on caring for the people, businesses, and communities we serve. Our Corporate Social Responsibility Report (CSR) outlines our vision and strategy for creating a sustainable business that prioritizes our responsibilities to the world.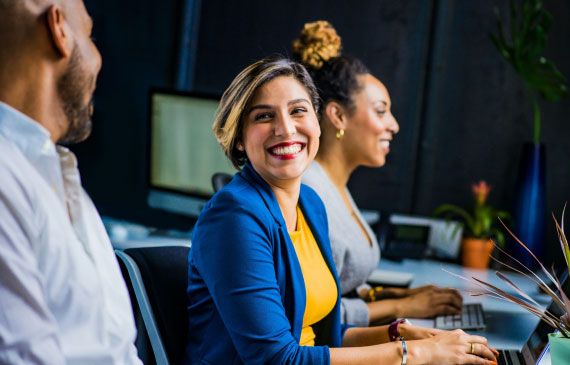 We are a global organization. Our people mirror the rich tapestry of the cultural, ethnic and gender diversity of our customers. Learn More Our people-first culture drives a mission of service and innovation. It guides our behaviors, decisions and attitudes. It's what makes us PROS.
PROS seeks world-class applicants who value inclusion and diversity that will continue to enrich our company, our products and our community. The company is dedicated to building a diverse staff committed to working and innovating in a multicultural environment. PROS particularly welcomes applications from high achieving, self-motivated and passionate people from all types of backgrounds and ethnicities that model, and have demonstrated, PROS values of ownership, innovation and care.
PROS is an equal opportunity employer and strictly prohibits all discrimination on the basis of race, color, national origin, ancestry, ethnicity, citizenship status, religion, sex (including pregnancy, breast feeding, child birth or related medical condition), sexual orientation, gender (including gender identity and gender expression), marital and familial status, legally protected medical conditions, disability status (both physical and mental), genetic information, age, military and veteran status, protected activity (such as opposition to, or reporting of, prohibited discrimination or harassment), and any other characteristic or status protected by applicable law. PROS complies with equal-employment-opportunity including those regarding consideration of qualified applicants with criminal histories. Additionally, if you have a disability or special need for a sincerely held religious belief that requires accommodation as part of the application process, please contact the PROS Talent Acquisition/Human Resources team at TalentAcquisition@pros.com.
Our People-first Culture Drives a Mission of Service and Innovation