Airline Revenue Management Software
Maximize revenue across every market, backed by proven, industry leading science

Deliver Proven Incremental Revenue with Intelligent Revenue Management Solutions
Constant uncertainty and demand fluctuations are a big part of doing business in the airline industry. Armed with the right tools and comprehensive capabilities, airlines can tackle continuously evolving marketplace.
Whether your airline is leg or segment based, a hybrid, or a full network carrier, PROS Revenue Management solutions pack proven, intelligent-driven capabilities that allow you to tackle the most uncertain of environments.
Harness the Power of Best-in-Class Forecasting
With so many moving parts and complications like capacity, scheduling, and competitor movements in the industry, a robust and powerful revenue management system is essential. The foundation of PROS Revenue Management is proven, algorithmic forecasting that is continuously infusing data and learning with minimal interference from analysts. Baked on top, is a powerful level of detail that lets analysts dive deep into O&D level forecasts and bookings and cancellations forecasts, so they can see data trends that normally may be missed in a net forecast.
Gain Agility with a Pricing Centric Approach to Fare Valuation
Due to a volatile pricing environment, revenue management teams are frequently filing fare changes. Fare structures can change quickly due to competition and market forces. By utilizing the most up to date pricing data, PROS Revenue Management solution can react quickly and adjust automatically to changes. This greatly reduces the need for influences and manual intervention – meaning more accurate fares and greater revenue.
Drive Productivity with Industry Leading User Workflows
Revenue management teams are at the heart of airline operations driving business strategy as well as growth. In a constantly shifting environment, revenue management teams are operating with fewer resources. The power of streamlined user workflows, that allow analysts to quickly dive in, find the information they are looking for, make decisions, and move on to more strategic tasks is critical. PROS Revenue Management solution allows the revenue management teams to do less within the system but also drive more value for the business.
Trust Comprehensive Optimization to Drive Value
A core piece of PROS Revenue Management includes comprehensive optimization capabilities that allow RM teams to determine the optimal number of seats or capacity, the contribution of O&Ds to a network, and the best availability controls.
Airlines can also tap into willingness-to-pay forecasting and optimization to scientifically forecast the price sensitivity of an airline passenger, incorporate that price sensitivity into an optimization decision, perform the network and leg optimizations, and then adjust availability based on that price sensitivity.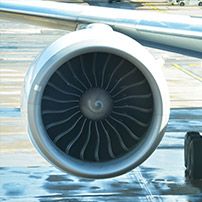 Integrate Real-Time, Accurate Availability
Revenue management teams can only go so far as their ability to deliver accurate availability and scale it across all the channels the airline operates in. With PROS Real-Time Dynamic Pricing solution, airlines can apply comprehensive availability strategies that drive revenue and lay the foundation for dynamic pricing while presenting consistent, real-time offers across channels. Along with PROS Revenue Management, revenue management teams can tap into availability simulation, competitive strategies, revenue protection, and request compression.
The Right Revenue Management Solution for You
Whether you are a low cost carrier looking to automate processes, an airline wanting to make better decisions based on AI and machine learning, or one looking to lead with dynamic pricing, PROS Airline Revenue Management software is available in a variety of editions based on your specific needs.
Go to RM Essentials
Go to RM Advantage
Go to PROS Real-Time Dynamic Pricing
| | | | |
| --- | --- | --- | --- |
| Key Features | RM Essentials | RM Advantage | |
| LEG/SEG Demand Forecast & Optimization With Decision Support | | | |
| Network Optimization | | | |
| Bid Price Control | | | |
| Class-Based Ancillary Revenue Handling | | | |
| Class-Based O&D Demand Forecast Using Real-Time Updates | | | |
| Enhanced Decision Support Using Cognitive Computing | | | |
Eine Billion Transaktionen pro Jahr.
Die PROS-Cloud wird weltweit im Rahmen eines von Microsoft Azure gehosteten SaaS-Modells (Software-as-a-Service) bereitgestellt. Ihre Infrastruktur ist in SOC2-zertifizierten Rechenzentren untergebracht und bietet die Sicherheits- und Verfügbarkeitsfunktionen, die Sie von einer geschäftskritischen Anwendung erwarten – inklusive Disaster-Recovery-Zentren.
Mehr über Sicherheit bei PROS
Mehr über die PROS-Cloud
Die PROS-Cloud und Sicherheit
Mehr als sicher
Konform mit der DSGVO, SSAE16 SOC 2 Typ 2, ISO 27001 und der Cloud Control Matrix der Cloud Security Alliance.
Skalierbar
Flexibel konfiguriert, um Ihre Leistungsanforderungen zu erfüllen, und für eine hohe Verfügbarkeit konzipiert.
Nahtlos integrierbar
Lässt sich in hoch individualisierte Unternehmenssysteme wie ERPs und CRMs integrieren.
Airline Revenue Management is part of the PROS Platform for Travel,
a unified offer and order management platform built for an omnichannel world.
Airlines today rely on the PROS Platform for Travel to optimize revenue and costs while improving the customer experience across shopping, booking and managing air travel across all channels.
Learn how you can make every shopping and selling experience more personalized and every transaction more profitable.
Explore the PROS Platform for Travel
Sehen Sie sich die PROS-Lösungen in Aktion an
Wir freuen uns darauf, Sie zu treffen und Ihre Fragen zu den PROS-Lösungen zu beantworten.
Demo anfordern