Airline Revenue Management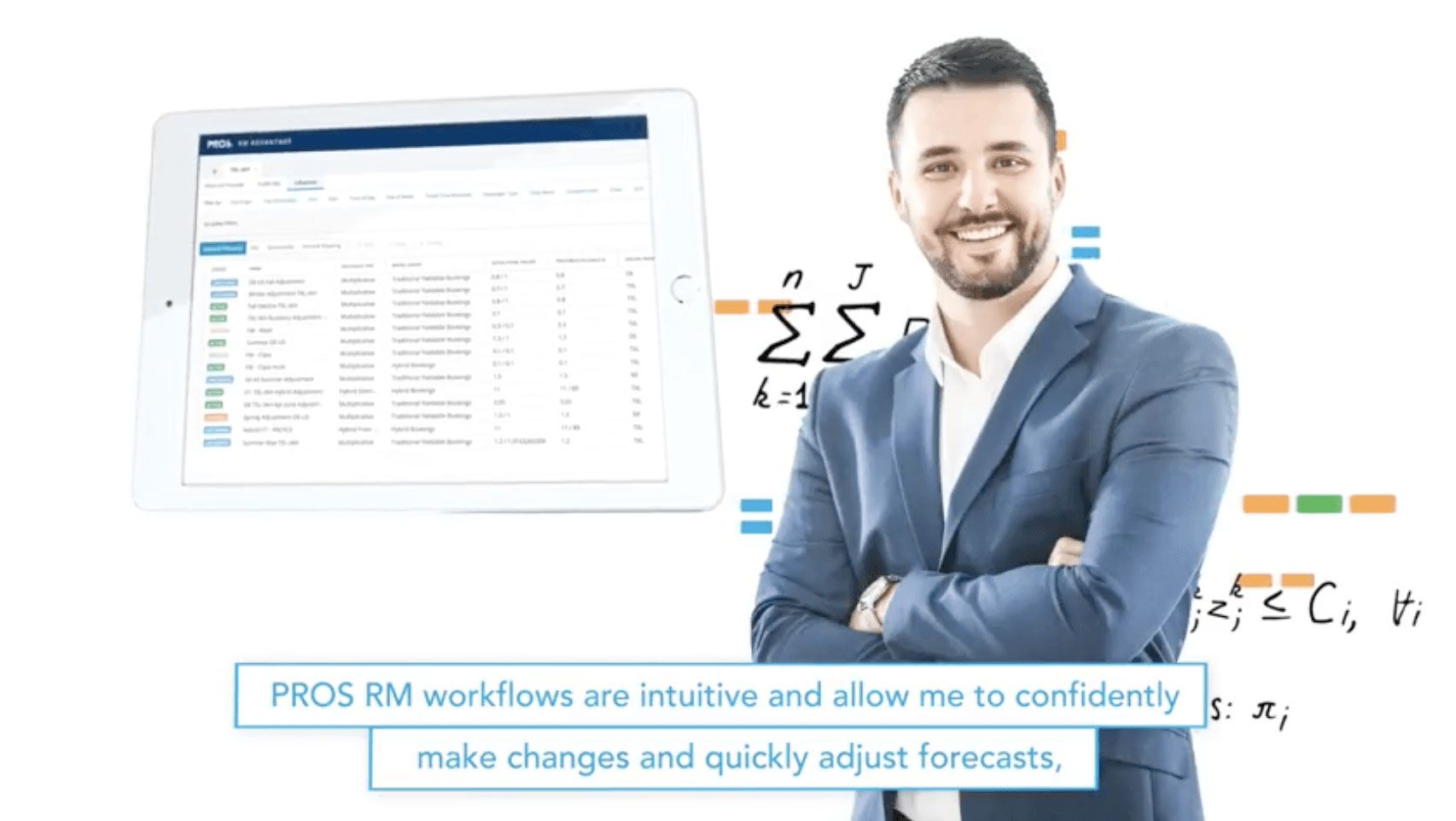 Deliver serious incremental revenue with proven smart-science and the dedicated PROS team
Airlines soaring through the digital economy hit turbulence at every turn. Whether you require leg/segment revenue management or full O&D control, PROS Passenger RM is the advanced rudder that steadies your business through an ever-bumpy market. That's what you learn by implementing a solution at more than 70 leading airlines globally.
Confidently Optimize Your Network
Our science is battle-tested. We've done it for over 30 years and we can do it for you.
Our optimization technology determines the fare mix that maximizes revenue lift on every departure. That can mean a quick 1-2 percent bump for PROS customers globally.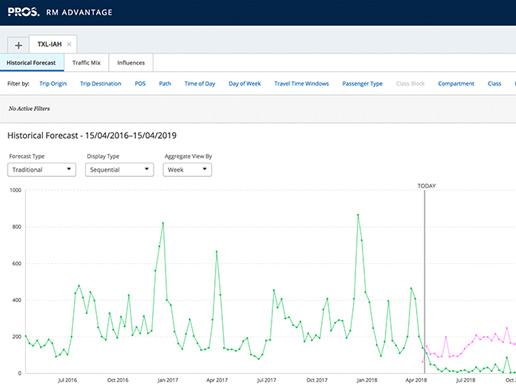 Gain Deep Visibility With AI-Infused Advanced Forecasting 
Peer into each market using advanced methodology based on customer behavior and influence. The view matters. Now you can protect revenue with demand forecasting and apply distinct forecasts for bookings and cancellations from top to bottom, from passenger itinerary down to passenger type.
Improve the Customer Experience
PROS Passenger RM provides carrier-specific growth strategies through proprietary forecasting methodology and real-time actionable insights. Now, airlines can understand competitive actions and trends. They gain new footing in the rapidly changing landscape of the digital economy and, with each step forward, discover new revenue opportunities.
Predict Price Sensitivity and Willingness-to-Pay
Traditional airlines use labor-intensive, unscientific methods to manage customer demand and authorization recommendations. With hybrid methodology forecasting, PROS empowers airlines to predict passenger demand price sensitivity and willingness-to-pay at the O&D market level by either yieldable or priceable demand.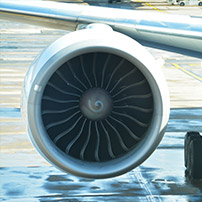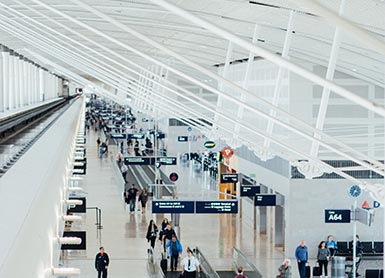 Mille milliards de transactions par an.
Le Cloud PROS est disponible dans le monde entier en mode Software-as-a-Service (SaaS) et est hébergé sur Microsoft Azure. Basé sur des centres de données certifiés SOC2, il dispose des fonctions de sécurité et disponibilité que vous êtes en droit d'attendre d'une application stratégique, telles que des centres de reprise après sinistre.
En savoir plus sur la sécurité de PROS
En savoir plus sur le Cloud de PROS
Cloud et Sécurité de PROS
Une sécurité remarquable
Conformité au Règlement général sur la protection des données (RGPD) et aux normes SSAE16 SOC 2 Type 2, ISO 27001 et Cloud Control Matrix (Cloud Security Alliance).
Une puissance inégalée
3,600 coeurs de processeurs alimentent les transactions de manière fluide et dynamique.
Une évolutivité parfaite
400 TB de stockage Cloud au service de vos données. Pensé pour une haute disponibilité, sa flexibilité lui permet de s'adapter à vos exigences de performance.
Une intégration transparente
Compatible avec les systèmes métiers d'entreprise hautement personnalisés, comme les ERP et les GRC.