Den Prozess von der Angebotserstellung bis zur Bezahlung optimieren und gleichzeitig einen bedeutenden Mehrwert anbieten
Eine intelligente und integrierte Plattform zur Vertriebsbeschleunigung, die Ihre Vertriebsprozesse ändert, um die Einführung wichtiger Angebotsfunktionen zu optimieren und zu beschleunigen.
Vertriebsbeschleunigung und Kundenexpansion von innen nach außen
Durch die Weiterentwicklung Ihres Verkaufs zur Erfüllung der Anforderungen heutiger Käufer wird der Prozess von der Angebotserstellung bis zur Bezahlung beschleunigt. So können Sie Verkaufsvereinbarungen mit neuen Kunden besser unterstützen und den Anteil an Bestandskunden erhöhen.
Die Auswirkungen einer integrierten Lösung sind jedoch weitaus größer, als die meisten Vertriebsleiter erahnen können. Erfahren Sie, wie die PROS-Plattform für den Vertrieb die größten Hindernisse Ihrer Vertriebsmitarbeiter mit der Leistungsfähigkeit und Intelligenz von KI in optimierte Verkaufserlebnisse verwandelt.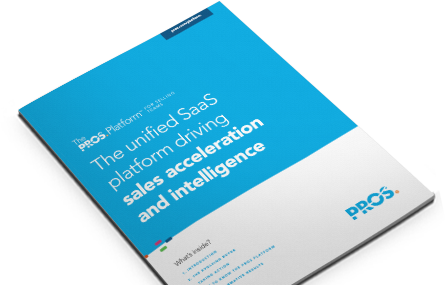 Lösungsübersicht herunterladen
Was Teams für Umsatzwachstum und Kundenexpansion erwarten können
70%
Durchschnittliche Effizienzsteigerung*
Bis zu 10.000
line items in quotes without performance degradation
6.22 USD
Als Gegenleistung für jeden mit CPQ CU50** ausgegebenen Dollar
*ROI-Analyse, die von 131 PROS-Kunden selbst gemeldet wurde, Juni 2020,
**NUCLEUS Research Sept. 2020
Die führende Plattform für Vertriebsbeschleunigung und -einblicke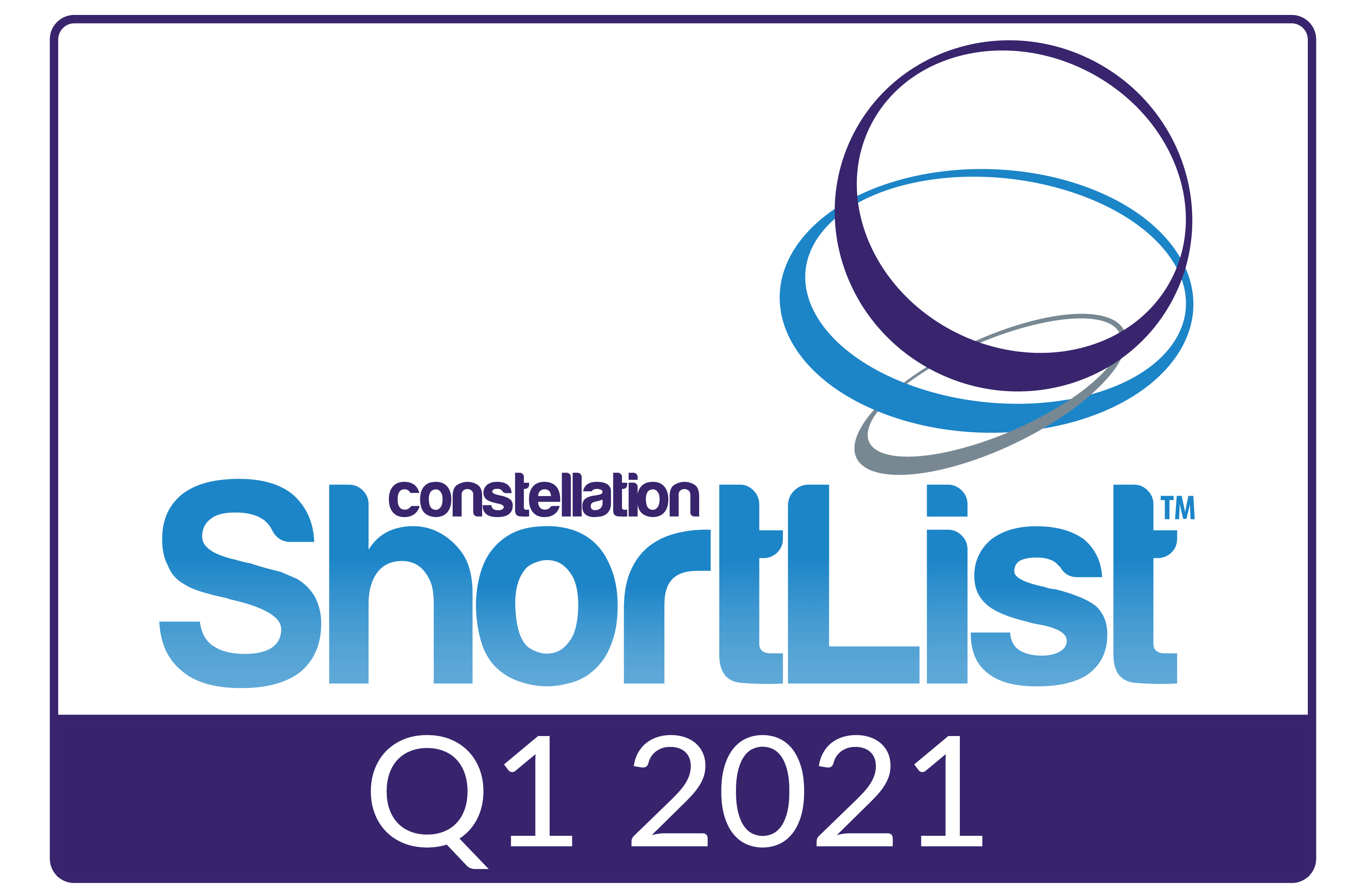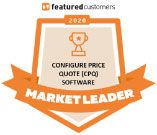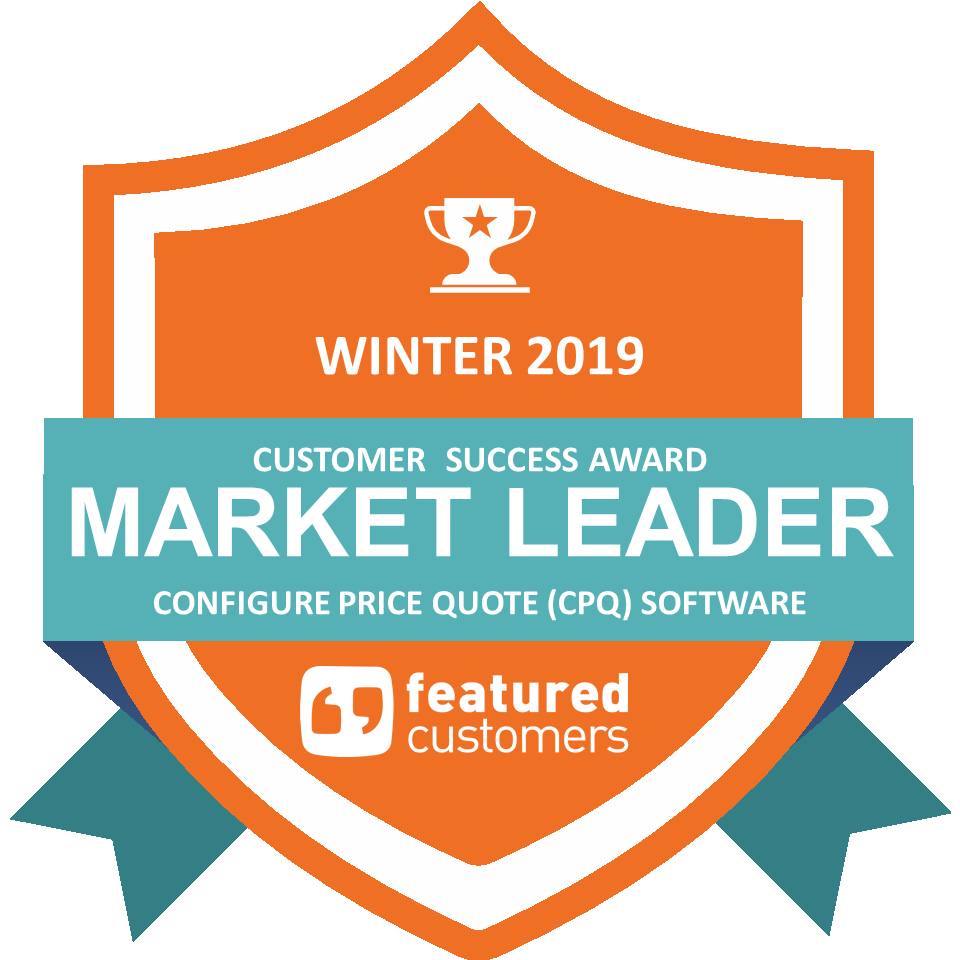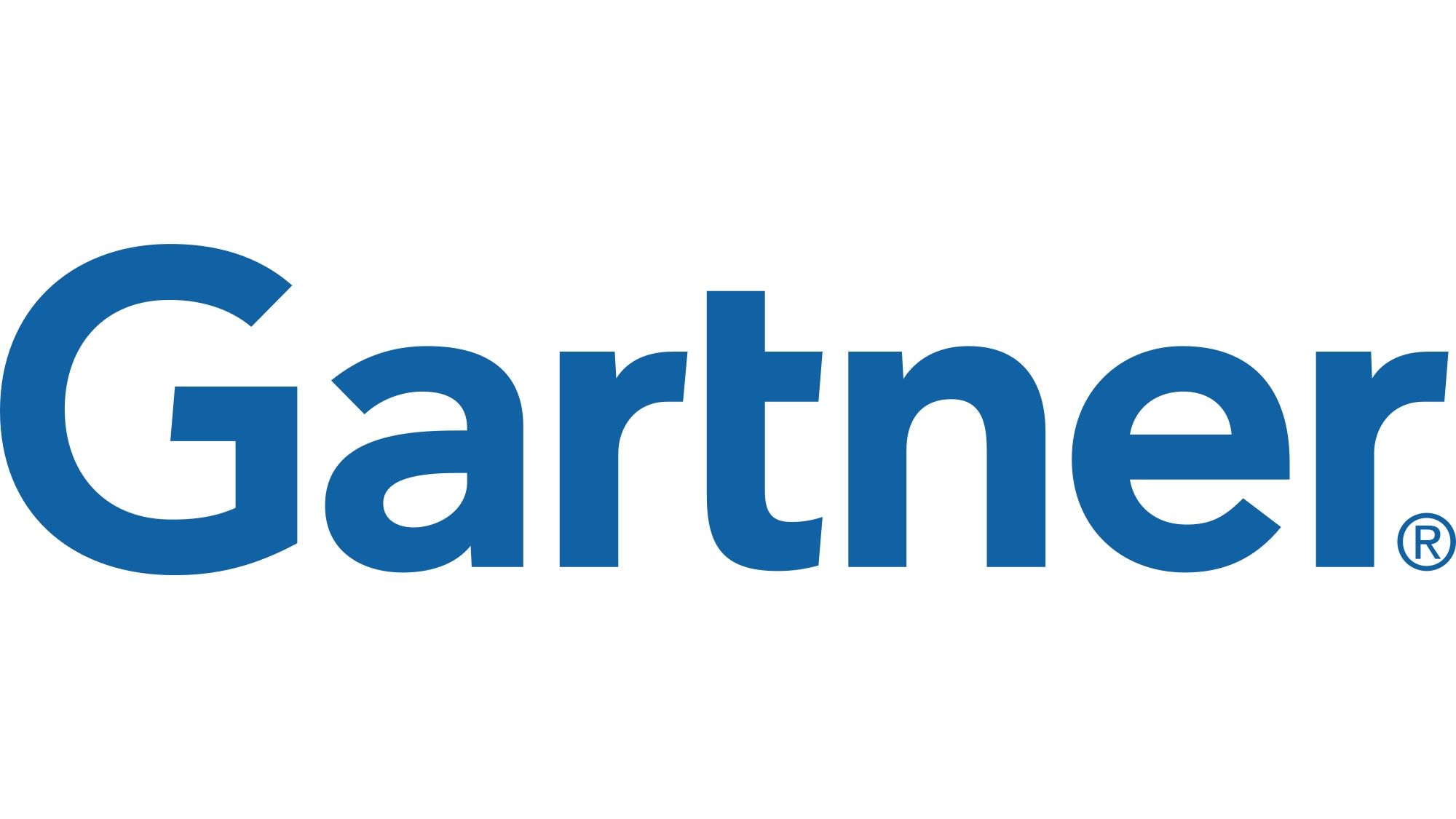 Mehrwert mit jeder Kundeninteraktion neu definiert
Geschwindigkeit, Präzision und Personalisierung sind das Herzstück der PROS-Plattform für den Vertrieb, da sie im Hinblick auf die Bedürfnisse der Käufer eine Vorreiterrolle einnehmen. Mit KI-gestützten Erkenntnissen, die Ihnen helfen, besser zu verstehen, wo und wie Ihre Kunden Sie benötigen, werden wichtige Vertriebsentscheidungen nicht mehr allein von Intuition beeinflusst.
Einblicke in Verkaufschancen, um Unternehmen dabei zu unterstützen, Expansionsmöglichkeiten zu finden und Gefahren für Kundenabwanderung zu erkennen
Robuste Produktkataloge, u. a. mit geführten Verkaufs- und Suchfunktionen und personalisierten Empfehlungen für den Querverkauf
Produkt- und Dienstleistungskonfigurationen, mit denen Vertriebsteams schnell einfache bis komplexe Kombinationen erstellen und Kunden maßgeschneiderte Angebote bereitstellen können
Verwaltung von Leistungsangeboten durch eine leistungsstarke Angebotserstellungs-Engine, die die erforderliche Komplexität und das Volumen in Angeboten unterstützt
Optimierte Verkaufsverträge durch die Nutzung beschleunigter Arbeitsabläufe für das Lebenszyklusmanagement von Kundenverträgen und Verkaufsverträgen
Steigerung des Anteils am Kundenbudget bei Bestandskunden
Kundenbindung ist der Schlüssel zum wirtschaftlichen Überleben.
Um jedoch mit Ihren bestehenden Kunden kontinuierlich zu wachsen, ist die Umsetzung einer Expansionsstrategie erfolgsentscheidend. Mit der PROS-Plattform für den Vertrieb stellen Algorithmen für maschinelles Lernen den Vertriebsmitarbeitern Tools zur Verfügung, mit denen sie Wachstumschancen bei bestehenden Kunden effektiv identifizieren und verfolgen können.
Maßnahmen mit größerer Transparenz in konsistenten oder rückläufigen Kaufmustern ergreifen
Ähnliche Kunden vergleichen, um Kaufunterschiede zwischen Kunden zu ermitteln und neue Möglichkeiten anzubieten
Die Loyalität stärken, indem Sie den Kundenbedürfnissen immer einen Schritt voraus sind
Die Funktionen der schnellen und intelligenten Konfiguration nutzen
Steigern Sie die Produktivität Ihrer Vertriebsteams durch die Nutzung einer robusten, auf Beschränkungen basierenden Konfigurations-Engine.
Mit dieser Lösung sparen Ihre Vertriebsmitarbeiter wertvolle Zeit und können schnell und einfach simple bis komplexe Arbeitsabläufe für Angebote erstellen und verwalten, was die Effizienz Ihres Geschäfts steigert.
Das Vertriebsteam entlasten, indem der Zeitaufwand für die Verwaltung konfigurierter Produkte oder Dienstleistungen deutlich reduziert wird
Konfigurationen mit einem Klick und ohne Fehler anpassen
Flexible Handhabung sowohl von Regeln als auch von Einschränkungen, die sich an unterschiedliche Anwendungsfälle anpassen: Von der einfachen Bündelung bis hin zu komplexen Konfigurationen
Beschleunigen Sie die Einführung neuer Produkte und Konfigurationen
Den Angebotsprozess optimieren und verschlanken
Angesichts der wachsenden Anzahl von Verwaltungsaufgaben und langsamer Systeme erkennen Vertriebsleiter schnell, welche Auswirkungen Ineffizienz auf die Reaktionsfähigkeit und, schlimmer noch, auf die Kundenerfahrung haben kann.
Die PROS-Plattform für den Vertrieb hilft, veraltete Prozesse zu vermeiden, damit Ihre Vertriebsmitarbeiter sich auf das konzentrieren können, was sie am besten können – auf eine erhebliche Rentabilitätssteigerung.
Den Verwaltungsaufwand verringern – durch einen automatisierten Genehmigungsprozess und die Erstellung von Angeboten, damit Mitarbeiter schnell auf Käufer reagieren können
Skalierbare Angebotsprozesse ermöglichen die Erstellung von Angeboten mit bis zu 10.000 Einzelposten
Genaue Konfigurationen mit der Möglichkeit bieten, kompatible Produkte zu ermitteln und inkompatible Produkte automatisch zu entfernen
Personalisierte Kaufverträge erstellen und verwalten
Bei PROS sind wir davon überzeugt, dass Intelligenz und Beschleunigung im Vertrieb Hand in Hand gehen.
Vertriebsmitarbeiter können während des Vertragsprozesses präskriptive Empfehlungen erhalten, indem sie vollständig personalisierte Verträge erstellen, die auf jeden Käufer zugeschnitten sind.
Deutliche Verkürzung der Arbeitsabläufe von Tagen und Monaten auf Minuten
Personalisierte Produkt- und Preisempfehlungen erstellen, die auf jeden Käufer zugeschnitten sind
Käufern über Ihren eigenen E-Commerce-Kanal ausgehandelte Preise für Ihre Kaufverträge anbieten
Eine erstklassige Customer Journey, die mit Vertriebsexzellenz beginnt
Die PROS-Plattform für den Vertrieb geht auf die größten aktuellen Herausforderungen von Vertriebsteams ein und stellt ihnen gleichzeitig die Technologie zur Verfügung, die sie benötigen, um Chancen zu erkennen.
Und dank einer umfassenden inhaltlichen Schnittstelle, eines geführten Verkaufs und eines flexiblen Angebotsprozesses verfügen Vertriebsmitarbeiter über KI-gestützte Tools und Einblicke, die erforderlich sind, um die sich verändernden Anforderungen der Kunden schnell und präzise zu erfüllen.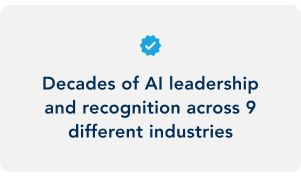 An Architecture to Drive Today and Tomorrow's Commerce Experiences
Actionable Insights
Actionable Insights
Actionable Insights



Die Stärke der intelligenten Wissenschaft von PROS
Durch die Kombination von 30 Jahren praktischer Erfahrung in den Bereichen Vertrieb, modernste Wissenschaft und Strategie in einer KI-Plattform, der Sie vertrauen können, bietet PROS B2B-Unternehmen die Möglichkeit, dynamisch personalisierte Angebote bereitzustellen, die für jedes Kauf- und Verkaufsszenario geeignet sind.
Deckt Wachstumspotenzial und Inkonsistenzen auf

Einsatz fortschrittlicher wissenschaftlicher Algorithmen zur Analyse von Transaktionsaktivitäten und KI, um Chancen bei bestehenden Kunden zu erkennen und zu priorisieren

Verbessert die Empfehlungen im Laufe der Zeit

mithilfe von maschinellem Lernen für eine verbesserte Mustererkennung

Sorgt für greifbare Ergebnisse

durch proaktive Bereitstellung von Empfehlungen direkt an das Vertriebsteam in der vertrauten CRM-Umgebung
Unternehmen kennenlernen, die ihre Vertriebsabläufe bereits mit PROS beschleunigen
Siemens improves sales quality and efficiency with PROS
Manitou Group accelerates sales by creating a seamless experience for sales teams and customers

How global businesses like Essity can approach digital transformation projects effectively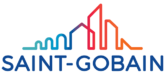 Saint-Gobain Simplifies the Sales Experience and drives user adoption with PROS
Integrationen in die PROS-Plattform
Die am stärksten vorgefertigten Integrationen für Ihren digitalen Vertrieb.
Erstklassige Leistung, Skalierbarkeit und Datensicherheit
PROS weiß, wie wichtig der Schutz und die Verfügbarkeit von Geschäftsinformationen für Unternehmen sind, und räumt daher Leistung, Sicherheit und Datenschutz höchste Priorität ein.
Durch die Nutzung bewährter Technologien und die Einhaltung international anerkannter Standards unterstützt PROS Unternehmen bei einem reibungslosen Geschäftsbetrieb, bei der Minimierung von Risiken und der Gewährleistung des höchsten Schutzes vor Cyberangriffen, um so ihre Wettbewerbsvorteile auf dem Markt zu schützen.
Die PROS Cloud
Die PROS-Cloud wurde mit leistungsstarken Funktionen zur Gewährleistung von Geschäftskontinuität, Flexibilität und Leistung entwickelt und wird global im Rahmen eines SaaS-Modells (Software-as-a-Service) bereitgestellt, das auf Microsoft Azure gehostet wird.
Sie befindet sich in SOC2-zertifizierten Rechenzentren und verfügt über die Sicherheits- und Verfügbarkeitsfunktionen, die Sie von einer unternehmenskritischen Anwendung, einschließlich Notfallwiederherstellungszentren, erwarten.
Ausgelegt auf erstklassige Leistung und Skalierbarkeit

Mit Elastizität konfiguriert, um Ihre Leistungsanforderungen zu erfüllen, und auf hohe Verfügbarkeit ausgelegt.

Nahtlose Integration in Ihre Technologieplattform

Integriert für die Arbeit in stark angepassten Unternehmenssystemen wie ERPs und CRMs.

Mehr als nur Sicherheit für Geschäfts- und Kundendaten

Konform mit DSGVO, SSAE16 SOC 2 Type 2, ISO 27001 und der Cloud Control Matrix der Cloud Security Alliance.
Sehen Sie sich die PROS-Lösungen in Aktion an
Wir freuen uns darauf, Sie zu treffen und Ihre Fragen zu den PROS-Lösungen zu beantworten.
Demo anfordern