Optimisez le processus de vente de bout en bout tout en proposant une vraie valeur ajoutée
Une plateforme d'accélération de vente intelligente et intégrée qui transforme vos processus de vente afin de rationaliser et d'accélérer la mise en œuvre des fonctions de devis.
Accélération des ventes et développement de la clientèle de bout en bout
L'évolution de vos mouvements de vente pour répondre aux besoins des acheteurs actuels accélère l'ensemble du processus de vente, ce qui favorise les accords de vente avec les nouveaux clients et augmente la part de portefeuille auprès des clients existants.
Mais les répercussions de l'adoption d'une solution intégrée vont bien au-delà de ce que la plupart des responsables commerciaux peuvent concevoir.
Découvrez comment la PROS Platform pour la vente s'appuie sur la puissance et l'intelligence de l'IA pour transformer vos principaux défis commerciaux en expériences de vente optimisées.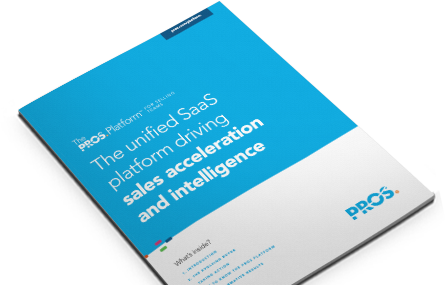 Télécharger la présentation de la solution
Quelques chiffres qui intéresseront les équipes de croissance des ventes et de développement de la clientèle
70%
d'amélioration moyenne de l'efficacité*
Jusqu'à 10 000
éléments par ligne dans les devis sans réduction des performances
6.22$
de retour sur investissement pour chaque dollar dépensé avec CPQ**
* Analyse du retour sur investissement fourni par 131 clients PROS, juin 2020
**Nucleus Research, septembre 2020
La principale plateforme d'accélération des ventes et d'intelligence commerciale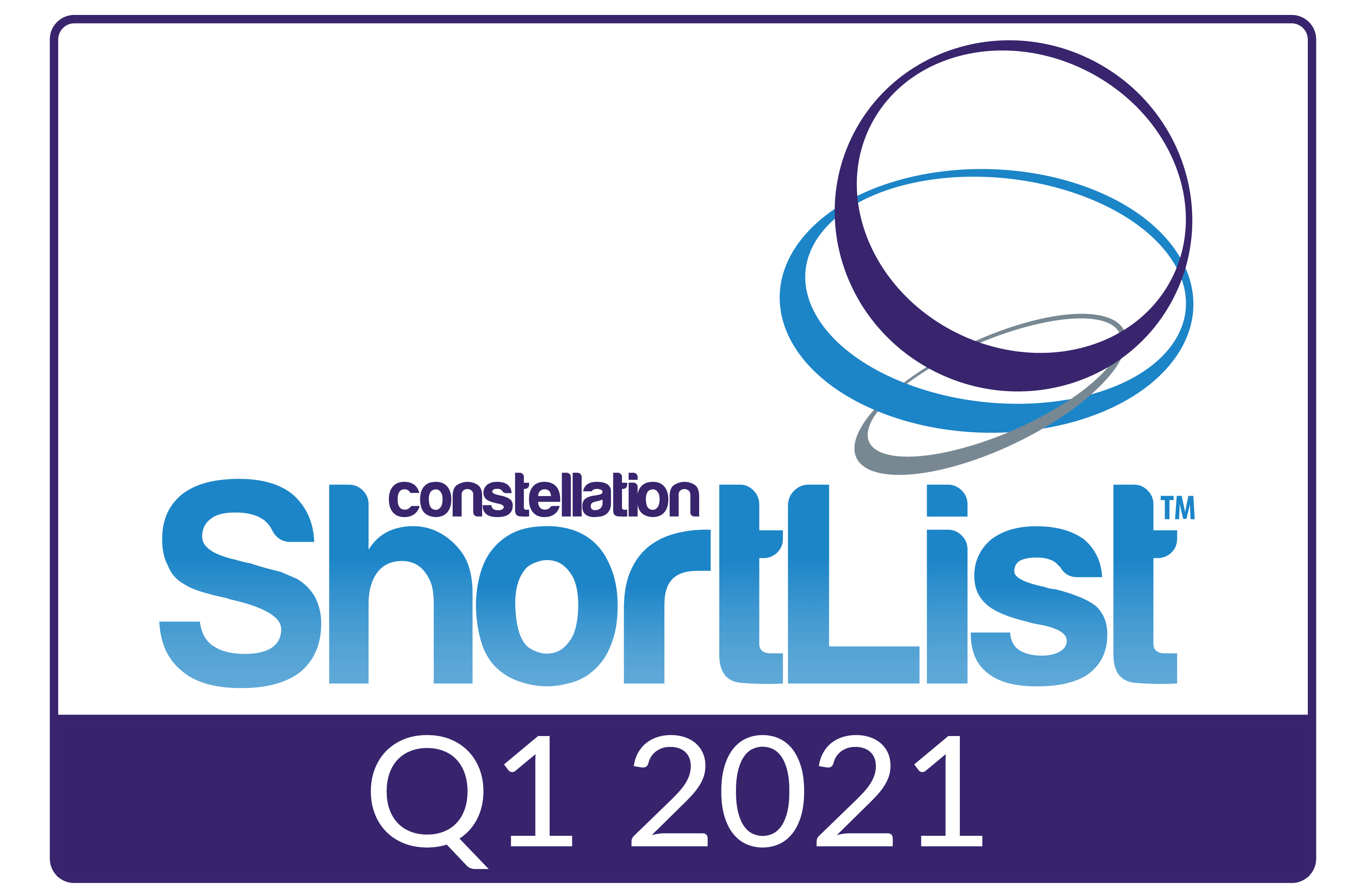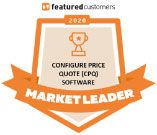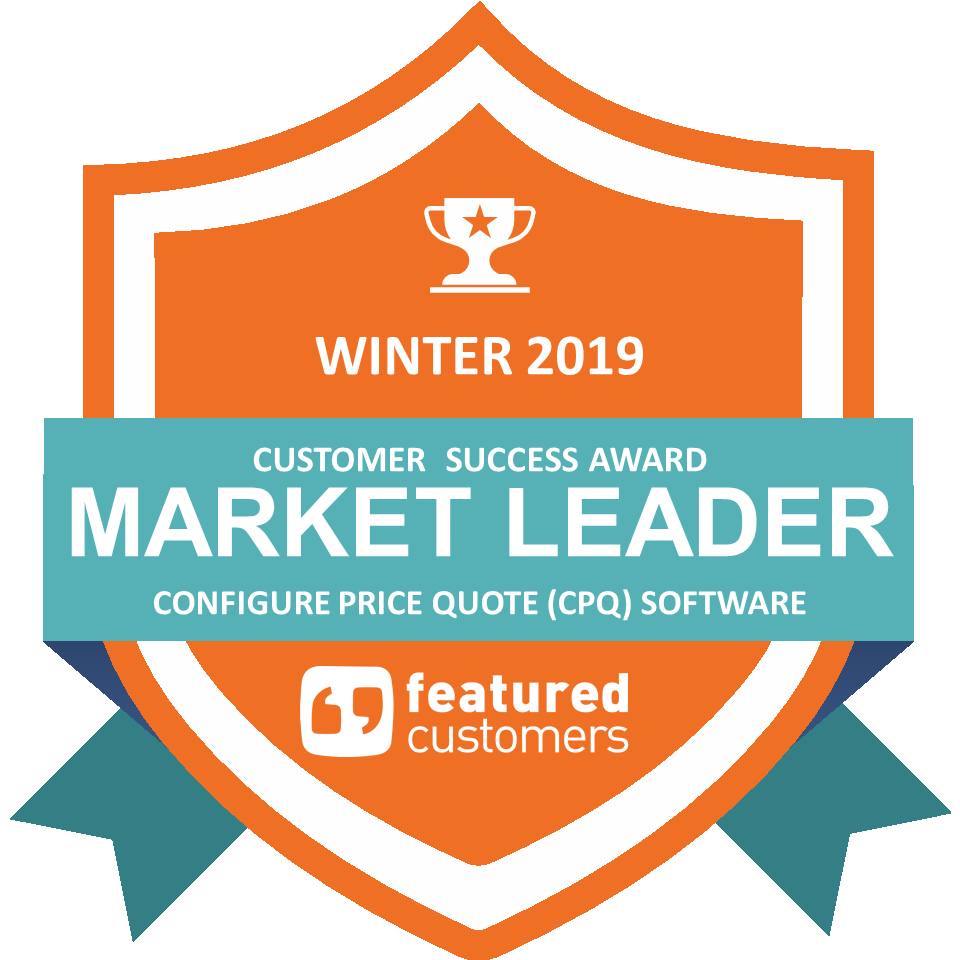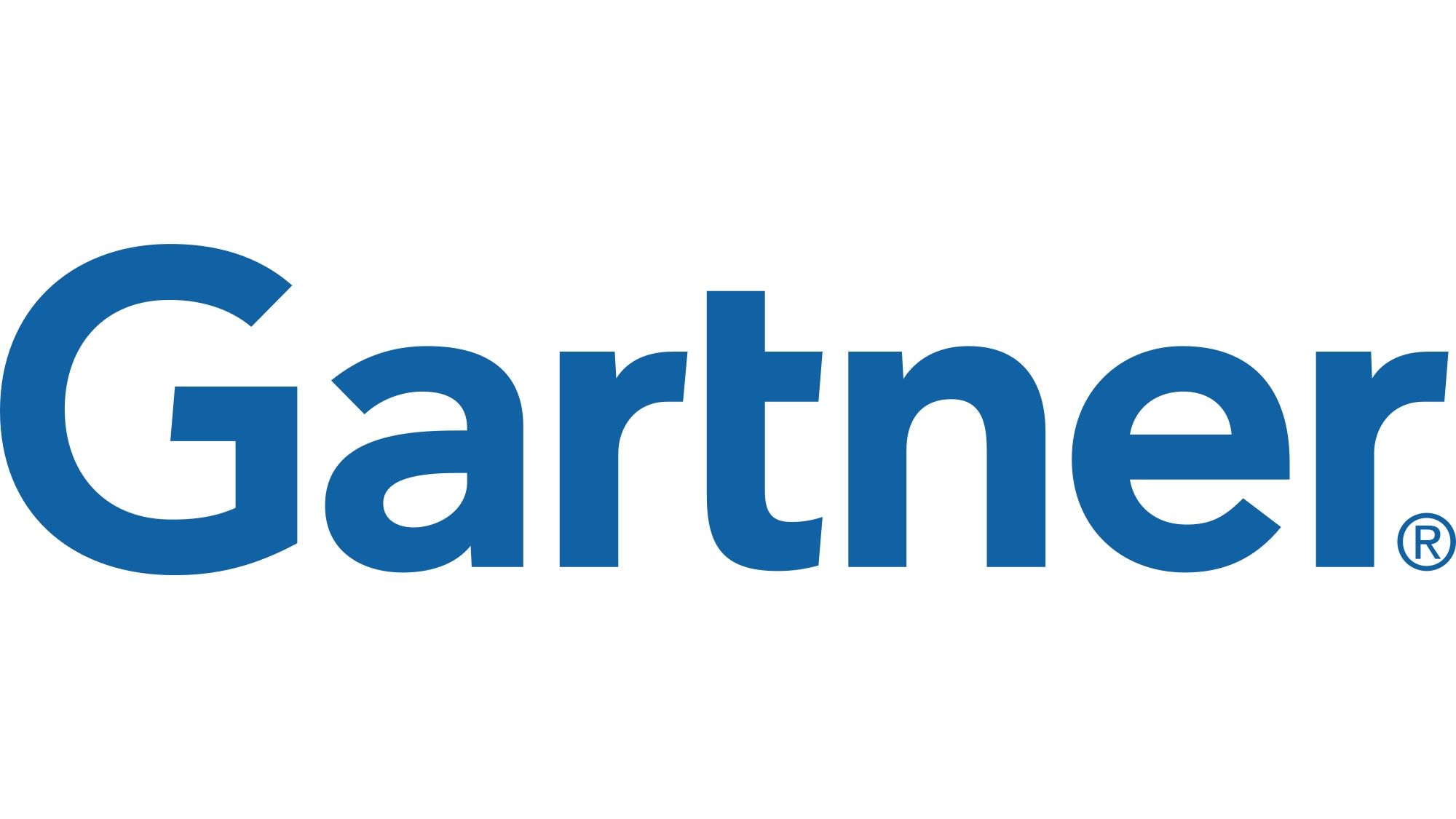 Une valeur repensée à chaque engagement client
Vitesse, précision et personnalisation sont au cœur de la PROS Platform pour la vente, car elles figurent en tête de liste des besoins de l'acheteur. Grâce à des informations basées sur l'IA qui vous aident à mieux comprendre où et comment vos clients ont besoin de vous, les décisions de vente stratégiques ne reposent plus uniquement sur l'intuition.
Informations sur les opportunités de vente, pour aider les entreprises à identifier les opportunités d'expansion et les risques d'attrition des clients.
Catalogues de produits robustes, avec vente guidée, recherche, recommandations de vente croisée personnalisées, etc.
Configurations de produits et services, qui permettent aux équipes commerciales de créer rapidement des combinaisons allant de la plus simple à la plus complexe et de proposer aux clients des offres personnalisées
 Gestion des devis de performance, grâce à un puissant moteur de création de devis capable de prendre en charge la complexité et le volume nécessaires aux devis.
Accords de vente rationalisés, tirant parti des flux de travail accélérés pour la gestion du cycle de vie des contrats client et des accords de vente.
Augmentez votre part de portefeuille auprès de vos clients actuels
La fidélisation de la clientèle est essentielle. Pour autant, la mise en œuvre d'une stratégie d'expansion est impérative pour prospérer durablement avec les comptes déjà en votre possession. Grâce à la PROS Platform pour la vente et à ses algorithmes de machine learning, les commerciaux sont en mesure d'identifier et de rechercher efficacement les opportunités de croissance auprès des clients existants.
Agissez en bénéficiant d'une visibilité accrue sur les tendances d'achat, qu'elles soient constantes ou en baisse
Comparez les comptes similaires pour identifier les différences d'achat entre les clients et offrir de nouvelles opportunités
Renforcez la fidélité en gardant une longueur d'avance sur les besoins des clients
Tirez parti des fonctionnalités de configuration rapides et intelligentes
Augmentez la productivité de vos équipes commerciales en exploitant un moteur de configuration robuste basé sur des contraintes. Il permet à vos représentants commerciaux de gagner du temps en créant et gérant rapidement et facilement des flux de devis simples et complexes, ce qui améliore l'efficacité de votre entreprise.
Éliminez les charges de travail supplémentaires de votre équipe commerciale en réduisant considérablement le temps nécessaire à l'administration des produits ou services configurés
Personnalisez les configurations en un clic et sans la moindre erreur
Gérez les règles et les contraintes de façon flexible, en traitant différents cas d'utilisation : du groupement simple aux configurations complexes
Accélérez l'intégration des nouveaux produits et configurations
Optimisez et rationalisez le processus de devis
Tous les responsables des ventes vous le diront : face au nombre croissant de responsabilités administratives et à la lenteur des systèmes en place, toute perte d'efficacité a un effet catastrophique sur votre réactivité, et pire encore, sur l'expérience globale du client final. La PROS Platform pour la vente vous aide à éliminer les processus obsolètes afin que vos commerciaux se concentrent sur ce qu'ils font le mieux, avec au final un effet majeur sur la rentabilité.
Temps d'administration réduit grâce à un processus d'approbation et de génération de propositions automatisé qui aide les représentants à répondre rapidement aux acheteurs
Des processus de création de devis évolutifs qui peuvent produire des devis comportant jusqu'à 10 000 postes
Configurations précises offrant la possibilité d'identifier les produits compatibles et de supprimer automatiquement les produits incompatibles
Créez et gérez des accords de vente personnalisés
Chez PROS, nous pensons qu'informations et accélération des ventes vont de pair. En donnant aux représentants les moyens de formuler des recommandations prescriptives tout au long du parcours de l'accord de vente, vous leur permettez de créer des accords entièrement personnalisés adaptés à chaque acheteur.
Réduisez considérablement le temps nécessaire à vos workflows
Créez des recommandations de produits et de prix personnalisées pour chaque acheteur
Proposez aux acheteurs des accords de vente à prix négociés via votre propre canal de e-commerce
Un parcours client de premier plan qui commence par l'excellence commerciale
La PROS Plateform pour la vente répond aux plus grands défis auxquels les équipes commerciales sont actuellement confrontées, tout en les dotant de la technologie nécessaire pour identifier les opportunités à venir.
Grâce à une interface de contenu riche, à la vente guidée et à un processus de création de devis flexible, les commerciaux disposent des outils basés sur l'IA et des informations nécessaires pour répondre rapidement et avec précision à l'évolution des besoins des clients.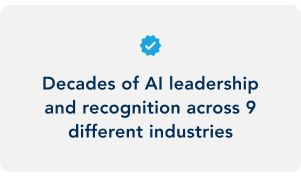 An Architecture to Drive Today and Tomorrow's Commerce Experiences
Actionable Insights
Actionable Insights
Actionable Insights



La puissance de la science de PROS
En associant 30 ans d'expérience sur le terrain en matière de vente, de science et de stratégie de pointe à une plateforme d'IA fiable, PROS permet aux entreprises B2B de proposer dynamiquement des offres hautement personnalisées adaptées à chaque scénario d'achat et de vente.
Mise au jour des potentiels de croissance et des incohérences

grâce à l'utilisation d'algorithmes avancés pour analyser l'activité transactionnelle, et à l'IA pour identifier et hiérarchiser les opportunités avec les clients existants.

Amélioration des recommandations au fil du temps

grâce au machine learning, pour une meilleure reconnaissance des tendances récurrentes.

Résultats tangibles garantis

en fournissant de manière proactive des recommandations à l'équipe commerciale directement dans son environnement CRM habituel.
Découvrez les entreprises qui accélèrent déjà leurs processus de vente avec PROS
Siemens improves sales quality and efficiency with PROS
Manitou Group accelerates sales by creating a seamless experience for sales teams and customers

How global businesses like Essity can approach digital transformation projects effectively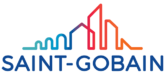 Saint-Gobain Simplifies the Sales Experience and drives user adoption with PROS
Intégrations de la plateforme PROS
Les intégrations les mieux prédéfinies pour vos stacks de vente numériques.
Performances, évolutivité et sécurité des données exceptionnelles
La protection et la disponibilité des informations commerciales sont des conditions essentielles pour les entreprises. PROS l'a bien compris, et accorde de ce fait la priorité absolue aux performances, à la sécurité et à la confidentialité des données.
En adoptant les meilleures pratiques technologiques et les normes reconnues à l'échelle mondiale, PROS aide les entreprises à maintenir leur activité sans interruption, à atténuer les risques et à se prémunir de manière optimale contre les cyberattaques, protégeant ainsi leurs avantages concurrentiels sur le marché.
PROS Cloud
Doté de puissantes fonctionnalités pour assurer la continuité des opérations, la flexibilité et les performances, PROS Cloud est fourni dans le monde entier sous forme de SaaS (Software-as-a-Service) hébergé sur Microsoft Azure.
Hébergé dans des centres de données certifiés SOC2, ce cloud fournit les fonctionnalités de sécurité et de disponibilité que vous exigez de la part d'une application stratégique, y compris des centres de reprise après sinistre.
Conçu pour offrir des performances et une évolutivité supérieures

Configuration flexible pour répondre à vos exigences en matière de performances, conception pensée pour offrir une haute disponibilité.

S'intègre en toute transparence à votre stack technologique

Intégration au sein de systèmes d'entreprise hautement personnalisés, tels que les ERP et les CRM.

Une sécurité optimale pour les données d'entreprise et les données clients

Conforme au RGPD, aux normes SSAE16 SOC 2 Type 2, ISO 27001 et à la Cloud Control Matrix de la Cloud Security Alliance.
Découvrez les solutions PROS en action
Nous sommes impatients de vous rencontrer et de répondre à toutes vos questions sur les solutions PROS.
Demander une démo