We Help Steer New Careers
You've learned a ton in school. But it's only the beginning. Ignite your career at PROS by applying that rich education in a place where innovation and risk-taking are welcome.
What it's like interning at PROS
PROS interns go right to work on real-world, complex projects. From AI to data analysis to marketing, no one sits on the sidelines – you are an integral member of our team.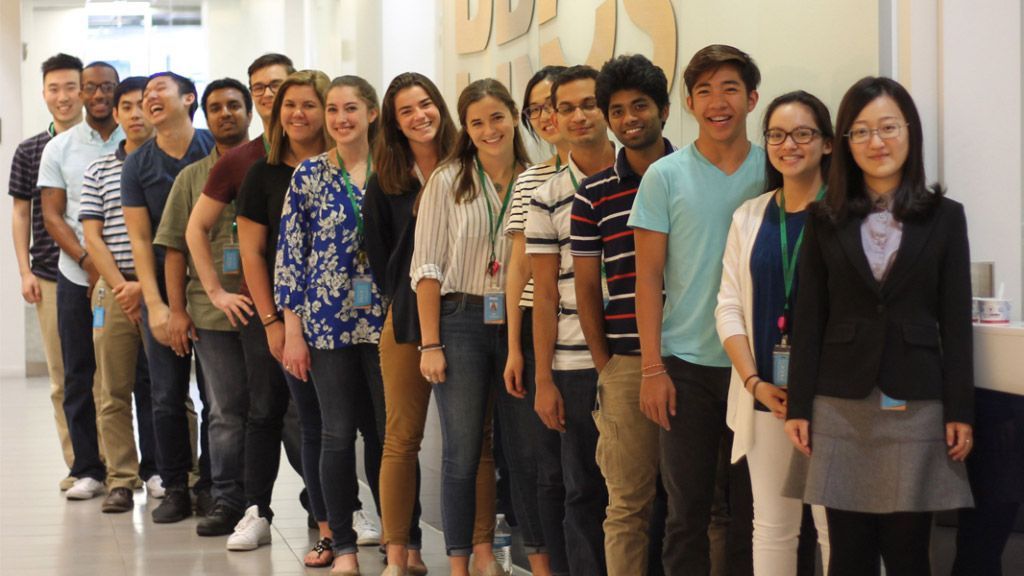 At PROS, you not only learn about our company, you actually help shape its course.
Student & grad programs
Accounting
Marketing
Human Resources
Product Developement
Science
Customer Sucess
IT
Product Management
User Experience
AI Internships & More
No classroom can match working on a real human team solving real-world challenges while something real is at stake. The PROS Internship Program provides students one-on-one mentoring, access to internal leaders and hands-on experience shaping how the world buys and sells in the digital economy.
Leadership Development Program
PROS provides graduates a chance to explore careers in the corporate world with a two-year rotational program that moves each participant through multiple sectors within a department. Develop a range of skills and find your best fit. Feel what it's like to launch.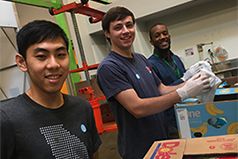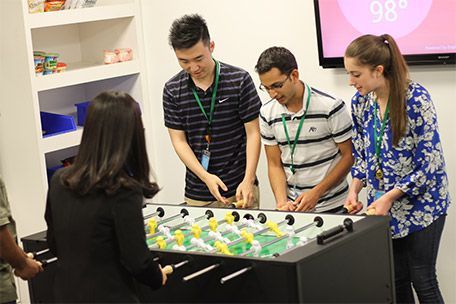 What we value
We Are Owners
We look for every opportunity to create a better PROS and a better experience for our customers – and we hold ourselves accountable.
We Are Innovators
We think creatively to find new paths to success – for our people, our customers and our business.
We Care
We put people first… our customers, our employees, our partners and our community. It's how our company was started, and how we'll always run it.
Diversity & Inclusion
We are a global organization. Our people mirror the rich tapestry of the cultural, ethnic and gender diversity of our customers. Learn More
More About Our Culture
The perks
Working for PROS is more than a paycheck and a notch on your resume. It shapes your professional perspective and sharpens valuable life skills you'll use every day in your personal and professional life.
24-hour gym membership.
Open snack & coffee bars.
Networking & social event.
Happy-hours & games.
Jean day, everyday.
Get started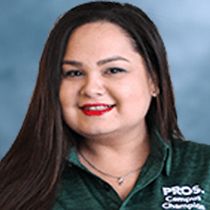 Meet Aylen, your recruiter
Hi, I'm Aylen, a friendly gal who likes to sing obnoxiously loud inside my car. Feel free to reach out to me if you need some guidance. I hope to see you on campus! Email your questions to talentacquisition@pros.com
Internship Openings
Diversity / EEO
PROS seeks world-class applicants who value inclusion and diversity that will continue to enrich our company, our products and our community. The company is dedicated to building a diverse staff committed to working and innovating in a multicultural environment. PROS particularly welcomes applications from high achieving, self-motivated and passionate people from all types of backgrounds and ethnicities that model, and have demonstrated, PROS values of ownership, innovation and care.
PROS is an equal opportunity employer and strictly prohibits all discrimination on the basis of race, color, national origin, ancestry, ethnicity, citizenship status, religion, sex (including pregnancy, breast feeding, child birth or related medical condition), sexual orientation, gender (including gender identity and gender expression), marital and familial status, legally protected medical condition, disability status (both physical and mental), genetic information, age, military and veteran status, protected activity (such as opposition to, or reporting of, prohibited discrimination or harassment), and any other characteristic or status protected by applicable law. PROS complies with equal-employment-opportunity including those regarding consideration of qualified applicants with criminal histories. Additionally, if you have a disability or special need for a sincerely held religious belief that requires accommodation as part of the application process, please contact the PROS Talent Acquisition/Human Resources team at TalentAcquisition@pros.com.