The world's most complete Profit & Revenue Optimization Software platform, loved by the world's most successful companies
The CFO's secret for profitable growth isn't a secret anymore. With a mind-blowing 3.1 trillion transactions and 3.5 million quotes, PROS software is transforming how industries around the world drive profit and revenue.
Today, most companies use spreadsheets and manual processes to manage the end-to-end commercial workflow of Offer Optimization, Offer Creation, Offer Marketing, and Order Management.
The result? Margin decline, revenue leakage, and reporting challenges. There's a better way.
By creating an omni-channel digital product catalog; automating your contracting; and using Enterprise AI to rapidly adjust pricing — for what you pay, and for what you charge — you can turn your company into a real-time profit machine which delivers profitable growth and drives competitive advantage.
CUSTOMERS
| Why Outperformers Love PROS
When your customers love you this much, it's enough to make you blush
PROS was founded on a philosophy of customer obsession. Our founders, Mariette and Ron Woestemeyer, believed that if you needed to run through a wall for a customer, you needed to run through that wall. Just remember to brush off the plaster.
And that spirit of customer obsession continues today, with every employee around the globe dreaming about their customers as they go to bed and tossing customer problems in their heads every morning in the shower. It's why we believe that when there's a difficult problem to solve, the first question you should ask is "what's best for the customer?"… and the answer will be obvious.
Customers can feel that "PROS Difference," which is why we're proud to have numerous multi-decade relationships with some of the world's most innovative companies in some of the most challenging industries. Want to know more? Check out some of our great customer testimonials below:
"I think I would call it almost like a family relationship b/c I have been working with PROS for almost 30 years now. My entire lifespan in RM, so I've gotten to truly understand and appreciate…it's more like friendships which we have formed over the last three decades and that is what I think has helped us to understand the needs of each other, understand the challenges we face, and how is it we go together as a team."
Ramesh Anantharaman, SVP Revenue Management, flydubai

"For us, it's the heart of the organization that holds all the prices and our business logic and really drives the revenue and profitability for the whole organization."
Oleg Gvozdenko, Sr. Director of Strategic Pricing
"It's amazing to me more LTL carriers haven't adopted PROS."
Mark Davis, Vice President of Pricing and Traffic, Averitt Express

"I think all these new developments that PROS is working on, like Willingness to Pay, Dynamic Pricing, I think it's very aligned with what the airline industry needs and it's very aligned with our objective at TAP."
Mario Cruz, Chief Commercial and Revenue Officer, TAP Air Portugal
"For me, PROS controls a single source of truth for managing pricing where we can have everything together integrated and have the best of in terms of pricing optimization and management."
Thiago Faria, Trade Marketing, Revenue Management and Sales Intelligence Manager
"PROS has been instrumental in helping us and guiding us through this journey so the optimization solutions, the forecasting has been instrumental in recalibrating our markets so we're hoping to take that forward as well."
Lasanka Dias, Manager, Revenue Management
"I think PROS has been really instrumental in taking away all the monotonous tasks that I don't want to do, that other people don't want to do, in order to manage our pricing, and at this point, I don't see another way to do it."
Isaac Brady, Strategic Pricing Analyst, Digi-Key Electronics

"Since implementing both Smart CPQ and Smart PO&M it has really helped us once again taking control of the prices and making sure that any kind of price changes were happening very fast, and it allowed us to really unlock a number of opportunities that were lying in the less frequent scenarios we were selling…It also made the life of our sales people incredibly better."
Olivier Nocher, Director of Pricing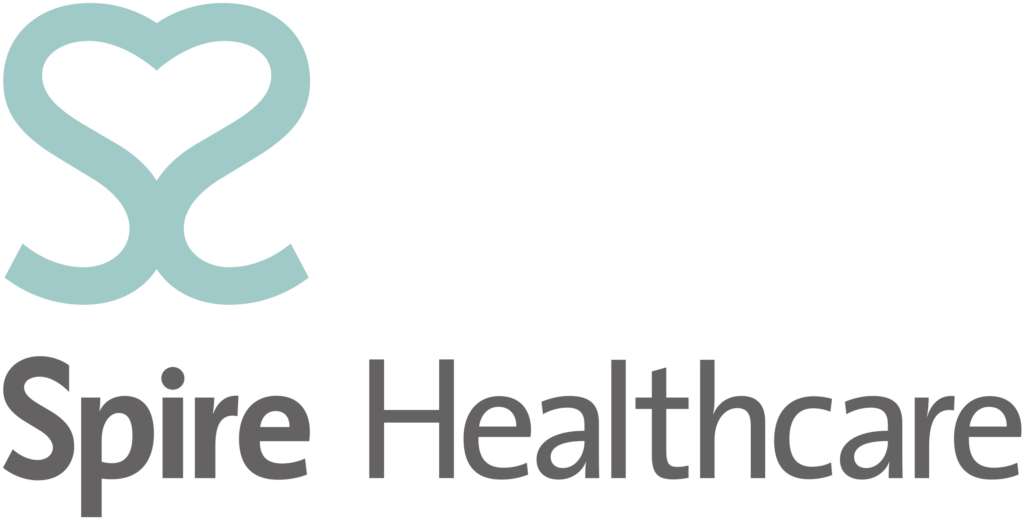 "I've seen what PROS is working on in the air cargo industry, and I'm really excited about it."
Prateek Patodi, Data Science and Operations Research Manager, Emirates SkyCargo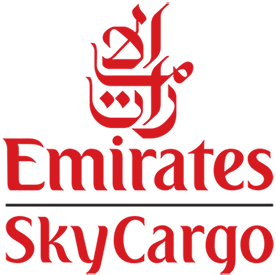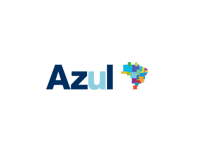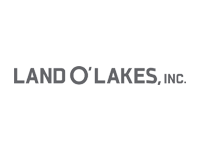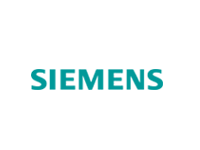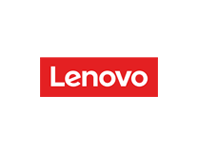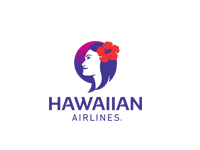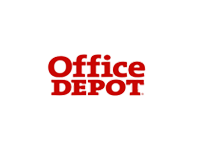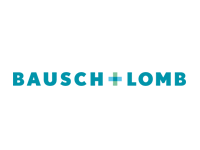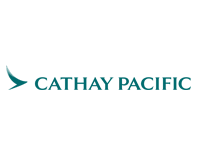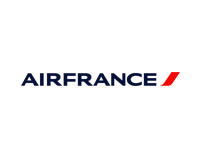 Digi-Key Electronics utilizes PROS to help them manage the scale of their business. With so many products and sales channels- it wasn't always simple to gather intelligent prices for the different quantities and product mixes. PROS AI-powered Pricing allows Digi-Key to change prices daily when needed and keep information updated for every product.
PRODUCTS
| Profit & Revenue Optimization Products​
PROS Profit & Revenue Optimization Software recognized as market leaders by respected software analyst firms
PROS is the only independent software solution to be named a Leader in CPQ by both Gartner and Forrester as well as a Leader in the Enterprise Grid® Report for Pricing by G2, due to our clear vision for the PROS Profit & Revenue Optimization Platform.
PROS products were recognized for their fast and intuitive user interface, superior product catalog, AI-driven guided selling capabilities, comprehensive support for deal negotiation, and strong omni-channel capabilities.
"THE CFO's BEST-KEPT SECRET FOR PROFITABLE GROWTH"
AI-powered Priceware (Price Optimization & Management)
It's time to ditch the Sheet Show. Your current manual, spreadsheet-driven pricing process can't scale in the modern selling world of multiple channels and marketplaces, rapidly shifting prices, and highly dynamic competitor price changes. Using our decades of expertise in airline dynamic pricing, PROS AI-powered Priceware (acronym: PO&M) is the way to apply neural network-driven Enterprise AI to make sure you're optimizing revenue & profit.

The Total Economic Impact™ of PROS Smart Optimization and Management, May 2023
Read the report (no sign-in required)
"THE CRO's SECRET WEAPON FOR REVENUE GROWTH"
AI-powered Quoteware (Configure, Price, Quote)
It's a fact – first-to-quote is usually first-to-win a deal. So, why aren't you investing in quoting software? Your competitors are making the leap now. PROS AI-powered Quoteware (acronym: CPQ) is the way to digitize your catalog so that it can be used in any channel, and then automate the configuration and pricing of the product so that the customer can get accurate quotes in seconds, versus your current multi-day mistake-ridden manual process.
CUSTOMERS
| Outperforming with PROS
Between Q1 2022 and Q3 2023, customers using PROS outperformed market indices by more than 20 points.
"PROS Outperform Index Fund." Unfortunately, you can't buy this index fund on Wall Street, but if you could, you'd be beating the market indices by more than 20 points.
Companies using PROS software outperformed the major US stock market indexes over the last 2 years by more than 20 percentage points. Quite frankly, we're not surprised — the PROS Profit & Revenue Optimization Platform gives companies what some might call an unfair advantage over their peers.

What is the nature of this "unfair advantage?" Simply put, PROS software is a new category of software which enables companies to digitize their product catalog and then use that centralized catalog to automate quoting and leverage AI to fine tune their costs and pricing. This digitize-automate-intelligence process enables companies to manage multiple sales channels with ease; give their buyers the digital buying experience they are demanding; and use dynamic buying and pricing to optimize margin. The result? An AI-powered way to drive profitable growth. You're welcome.
Index performance January 2022 through September 2023
Source: S&P Capital IQ. Data is as of market close on September 29, 2023. PROS Customer Index is a custom index assembled by PROS, comprised of publicly traded companies who were active SaaS customers of PROS before 1/1/23. These customers span automotive/industrial, chemical, energy, food, healthcare services, technology, and travel industries.
The aggregated stock price performance of PROS customers is illustrative only, and PROS makes no representations nor guarantees regarding future financial or stock price performance for any customer. PROS has no obligation to update this information.
INDUSTRIES
| 40+ Industries and Growing
Our generalized P&RO platform and experience in 40+ industries means we can solve any business challenge!
PROS invented the concept of Dynamic Pricing for the airline industry in 1985, and today we have more than 150 airline customers. As Dynamic Pricing began to transform the airline industry, a discipline we called "revenue management" began to emerge which transformed the industry by helping an historically low-margin business optimize profit & revenue and become the amazing world-shrinking modern travel industry.
Smart innovators in other industries often look to the airline industry for new ideas because historically, the airline industry has led the world in digitization — it was one of the first industries to computerize, and their ongoing focus on passenger experience continues to push the envelope of innovation. So, over the last 20 years we've been customizing the software we developed for airlines for more than 40 other industries and hundreds of non-airline customers.
Today, whether you're an oil & gas company trying to optimize margins, volume, and price while predicting competitive price moves, or a distributor with millions of SKUs trying to accelerate speed to market and improve efficiency, or a technology provider who wants to deliver accurate, timely quotes tailored to the customer — PROS is there for you. We work with industry System Integrators and major technology partners to customize the PROS Platform to meet the unique needs of your business.
Read more about our industry stories below and see how PROS can drive value to your organization. If you're interested in how our airline and B2B customers help inform our software development and make our Enterprise AI better, read this great blog post by our Chief AI Strategist, Dr. Michael Wu, or listen to this informative YouTube video from Dr. Wu.
OUTCOMES
| Customer ROI Study
Yet another software vendor telling you how they will deliver ROI so you can make a business case to your CFO … or is it?
Software vendors love to make ROI claims. But CFOs (and many other buyers) have become skeptical.
Well, here we go — making our own ROI claims. But before you roll your eyes, give us a chance to tell you why you should pay attention to this one.
First of all, we're Texans, and if you know anything about the Lone Star state, you should know that we don't like people who are "all hat and no cattle."
Secondly, these aren't our numbers. We went to 131 of our customers and asked them to share the numbers that they are using internally to report on the effectiveness of PROS. We put a team of data scientists to work on more than 400 data files, eliminating duplicates, unnecessary fields, and any outliers. The results? Amazing – check it out:
OUTCOMES
| Forrester TEI Report
Forrester Total Economic Impact Study concludes that PROS software delivers 400% ROI with 9-month payback
Total Economic Impact is a methodology developed by Forrester Consulting to help software companies communicate their value propositions.
For this study, Forrester interviewed a diverse set of PROS customers from various industries, operating in different parts of the world, to ensure that the results were applicable to companies of all shapes and sizes. Then, Forrester aggregated the interviewees' experiences and combined the results into a single composite B2B organization.
The interviewees noted that prior to using PROS software, their organizations struggled with slow and highly manual processes for updating pricing guides, and they lacked data and analytical capabilities required to improve their GTM strategies. As a result of these limitations organizations lacked control over both their margin and revenue.
After implementing PROS, customers experienced dramatic increases in profit and revenue. Check it out →
400% ROI over 3 years with a payback period less than 9 months.
Incremental revenue increase of 3% worth $2.8 million.
Profit margin increase of 75 basis points worth $7.2 million.
Forrester Consulting study commissioned by PROS, May 2023
Results are for a composite organization representative of interviewed customers
IMPLEMENTATION
| The Time-to-Value Story
In a world which demands results in a hurry, PROS introduces quick activation with PROS Express
In an era where companies need to get rapid payback from their software investments, PROS unveils a new approach: PROS Express. PROS Express is our in-house professional services methodology designed to help our customers get value from their software investment in the shortest time possible.
The key to the PROS Express program is a set of pre-scoped packages which drive a significant reduction in services effort.
For companies that need access to prompt and actionable insights, PROS Express helps them activate PROS in weeks and get proven results in months, not years.
The PROS team continually gathers feedback from each Express implementation. This iterative process means the methodology evolves and refines with each deployment, ensuring future customers benefit from the learnings of past projects.
System personalization for additional use cases
CONTACT US
| The Journey Begins
Got Enterprise AI? No?? Then it's time to contact PROS and use our software to start outperforming.
At PROS our purpose is to empower people and companies to thrive in a continuously changing world. We do this by providing the most complete AI-powered Profit & Revenue Optimization Platform which enables intelligent decisions across the end-to-end commercial system, from planning and procurement to pricing, rebating, contracting, transaction processing, billing, and reporting & analytics.
When is it time to give us a ring (or a DM)? Well, maybe a competitor has automated and digitized their selling process, and you're suddenly losing bids because their quotes are faster. Or maybe your margins are getting squeezed, but you don't know how to implement a dynamic pricing strategy to pan for gold in your customer base. Or maybe … just maybe … you're one of those innovative firms that knows it's time to start implementing a P&RO Platform in order to grow faster and more profitably so that you can outperform the stock market.
Whatever the reason, we're here to help you and your company outperform. Talk to you soon.
Learn how PROS can help your organization outperform.
Complete the form at the link below or contact partners@pros.com
Complete the form at the link below or call 
+1-713-335-5105.
Experience PROS online and see how customers and partners are engaging with us around the world!