Security. Trust. Transparency.

That's the PROS Promise – and we don't make it lightly.
Our promise is built on a foundation
of secure technology, best practices,
trained personnel and compliance.
"We believe good security enables us to offer you more services, better solutions, and help your business outperform."
Overview
Security
Compliance
Overview
The PROS Constellation of TRUST
Governance
Risk Management
Security
We've purpose-built our solutions on profoundly secure platforms, then hired brilliant minds in security and trust to maintain them. PROS breathes trust because we believe robust security awareness enables us to offer you more services and better solutions – all to help your enterprise outperform.
Security
Compliance
Security awareness is part of our DNA and each team member is a critical link. PROS has assembled a world-class team to ensure the most advanced, robust safety for your data. Our certifications include:
Certified Ethical Hacker ("CEH")
Certified Information Security Manager ("CISM")
Certified Information Systems Security Professional ("CISSP")
GIAC Certified Intrusion Analyst ("GCIA")
GIAC Certified Network Auditor ("GSNA")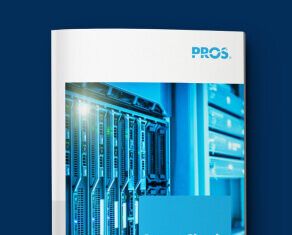 PROS Information Security for B2B: Secure Solutions You Can Rely On
PROS Attains ISO/IEC 27001 Certification for Information Security Management
Demonstrates Commitment, Accountability to SASS Security; Helps Customers Make Informed Choices
Companies across the globe entrust PROS with their data, and ISO/IEC certification offers assurances to our customers that we are committed to data privacy and safeguarding their commercial assets in compliance with the industry's most demanding standards and practices. For our customers around the world, ISO certification also underscores that our governance and compliance practices meet the highest international standards of data protection.