Next Steps for Continuous Improvement
This conference features speakers who are leaders in the pricing community and who are bringing you applicable solutions.
You will have access to 20 different sessions that will help you expand your pricing knowledge. Topics include (but are not limited to):
Measuring Pricing Impact
It's Time to Restart Growth!
Partnering with Sales
AI in B2B and B2C Pricing
Boost Your Profits by Implementing Good-Better-Best
And Many More!
Join PROS at PPS Spring 2021 Virtual Conference: Next Steps for Continuous Improvement
May 6, 2:15 - 3:00 PM
Breakout Session with John Bruno
Plan Like a Futurist for Exponential Channel Growth
What the participants will learn:
• What separates businesses that thrive amidst today's pace of change from those fighting to survive
• How to plan for the exponential growth of sales channels
• What leading organizations are doing to prepare for the omnichannel tidal wave
Additional Content Featuring PROS Speaker John Bruno
Additional Resources: Customer Testimonials and Case Studies You Might Find of Interest
PROS Speaker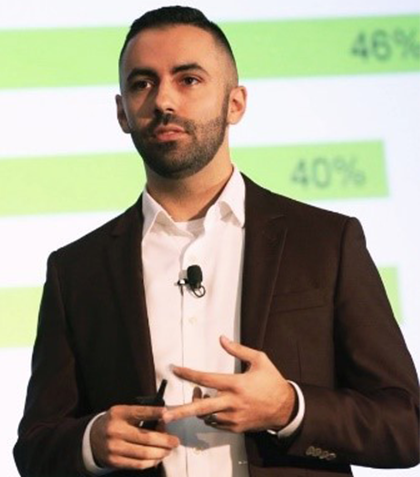 John Bruno
Vice President of Commerce Strategy, PROS
John Bruno is Vice President of Commerce Strategy and an industry thought leader in the areas of digital transformation, digital experience, and eCommerce. Prior to joining PROS, Bruno was the head of product for Elastic Path Software, a Vancouver based SaaS eCommerce platform, where he was responsible for product management, engineering, and user experience. Before Elastic Path, Bruno led the eCommerce research practice, specializing in B2B eCommerce, at Forrester Research. There he authored definitive works including the B2B eCommerce Playbook and the Forrester Waves on B2B and B2C eCommerce Suites. He has spoken and written widely, with expertise featured in Wall Street Journal, Adweek, Forbes, Business Insider and more.