Power eCommerce with PROS
Turn eCommerce into a Revenue Engine
Getting online selling right isn't as simple as putting an eCommerce channel in front of your customers. PROS solutions enhance your company's ability to support an eCommerce channel alongside traditional direct selling and partner channels.
With PROS capabilities, organizations can easily scale to meet the high-performance and high-availability demands of eCommerce, while delivering personalized product recommendations and real-time pricing for even the most complex business environments.
Get a Demo
PROS AI-Powered Solutions Supercharge
Your eCommerce
Real-Time Pricing at the Speed of eCommerce
Technology designed for traditional B2B sales teams can't scale to meet the needs of online digital selling.
Buyers demand real-time, market-relevant prices when they shop and if your eCommerce channel can't deliver that reliably and securely, you run the risk of losing customers, or winning deals that leave revenue on the table.
PROS enables businesses to deliver market-relevant, accurate, reliable pricing that wins deals, and delivers the best buying experience for customers who want an answer now. Based on the power of AI and machine learning, our software brings together your pricing and sales data into one place, powering consistent, cross-channel pricing excellence that drives revenue and wins customers.
Learn About PROS Real-Time Pricing Engine
Integration With Leading eCommerce Providers
PROS integrates with the leading eCommerce, CRM and ERP players to enable you to power commerce across all channels. With integration to leading solutions such as Adobe Magento, Salesforce, SAP, Microsoft, and more, PROS powers all of your channels with the intelligence and personalization you require to provide a world-class customer experience.
Explore the Products That Enhance Your eCommerce Strategy
All Powered by Proven AI and Highly Secured Cloud Infrastructure
PROS Customers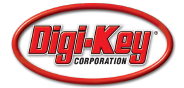 Ready for a Demo?
We're eager to meet you and answer any questions you have about PROS Solutions.
Pick a Date + Time