Food Community Roundtable Series:
The Journey to Dynamic Pricing and Customer Self Service
Join PROS and your food industry peers for
a 3-part, interactive roundtable series on how others have successfully implemented digital pricing and selling throughout their organizations.
Learn how to build a strong business case for digital transformation, guide your organization through change management, and create a sustainable infrastructure for agility and success through future market shifts.
August 19, 2021, 10:00AM-11:00AM CST
Roundtable: Building a Strong Business Case for Dynamic Pricing and Customer Self Service Success in the Food Industry
With rising food costs, supply volatility, trends toward customer self-service, and the expansion of new go-to-market channels, the case for harmonized, dynamic price management are apparent. But where do you begin? Join us for this candid community discussion with thought leaders from PROS, Clover Group, and your industry peers. Their examples, resources, and results will provide you with excellent information for your own digital transformation journey.
You'll learn:
Key factors to consider
Best practices for cross-functional team alignment
Common errors to avoid
Career advancement examples of pricing project leaders
Register
October 14, 2021, 10:00AM-11:00AM CST
Roundtable: Leading Change Management Through the End-to-End Pricing and Sales Process within Food Organizations
Implementing a new pricing strategy and software within food organizations is a major catalyst for growth, but it also requires significant changes within your organization, which can become obstacles without the right strategy. In this community discussion, you'll gain important insight from PROS, Clover Group, and your industry peers on how to best collaborate across functions—Executive, Pricing, Sales, Procurement, Finance, IT, eCommerce, Marketing, Digital Transformation, Customer Experience, and Supply Chain teams—to accelerate the adoption process, reduce resistance to change, and facilitate organizational transformation.
You'll learn:
Key tactics to use when introducing a new pricing strategy
Examples of successful change management workflows
Programs and resources to help guide your transition
Register
Jan 13, 2022, 10:00AM-11:00AM CST
Roundtable: How Food Manufacturers and Distributors are Sustaining Growth and Profitability by Empowering Customer Self Service

As customer self-service trends increase, food organizations need to ensure an optimized and consistent customer experience through omni-sales channels. The elasticity of these offers needs to adapt in real-time to ever-changing market conditions. Join us for this community discussion with PROS and your industry peers on how analytics and insights are the key to sustaining growth in digital selling.
You'll learn:
Examples of how to remain agile through market volatility
When and how to apply high- and low-touch customer interactions
How formula, account, margin, cost, and value-based pricing can be automated into a single, centralized platform
Register


Meet Your Hosts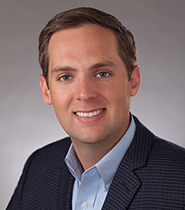 Daniel Wolf
Director, Strategic Consulting, Food Manufacturing and Distribution
PROS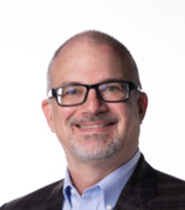 Bill Dudziak
Lead Strategic Consultant, Food Manufacturing and Distribution
PROS
Pat Power
Principal
Clover Group