How PROS delivers for distributors
In our 35 years of operation, we've delivered transformative results for some of the world's leading Distribution companies.
A Fortune 500 distributor who forecasted a 50-basis-point margin decrease due to inflation actually saw a 120-point growth.*
*Why the secrecy? PROS is The CFO's Best-Kept Secret for Profitable Growth™, and some customers prefer to remain anonymous so they can protect their competitive advantage — but we can let you in on some of their secrets if you promise not to tell.
Trusted by the Best in the Business


Why should you consider transforming your
pricing and selling practices?
A B2C-like buyer experience
Offer B2B buyers a B2C-like purchasing experience across sales channels with fast and transparent service that boosts customer satisfaction and helps increase their lifetime value.
Real-time dynamic pricing
Leverage AI and machine learning (ML) to calculate, update, and manage price lists for up to thousands of SKUs. Put your most profitable price forward and automatically adjust to real-time inventory counts, fuel costs, and other external factors that can chip away at margins.
Streamlined end-to-end selling processes
Get quotes out the door quickly with automated quoting, agreements, and contracting. Send opportunity insights to sales reps with AI-powered pricing guidance and reduce sales cycles with preapproved prices.
Keep tabs on fluctuating materials costs, eliminate overdiscounting, introduce new revenue streams, and maintain competitive market pricing to improve win rates and grow profits.
The link between technology and profits
In distribution, sales processes have been slow to adapt to digital transformation. The result is razor-thin margins, missed revenue opportunities, long quote turnarounds, and an inability to move with a consistently fluctuating market.
By 2024, 35% of businesses that build innovative algorithms to glean intelligence from unique data sets will deliver successful, new product offerings and pricing models, and tap new customer segments.1
Distributors who embark on end-to-end pricing transformations can expand earnings by up to 50% with modest or negligible impact on volume.1
BASIS-POINT MARGIN UPLIFT
"Distributors that understand the importance of pricing and have invested in a best-in-class pricing organization have seenmargin uplifts of 200 to 500 basis points."2
1 IDC Future. Scape: Worldwide Future of Digital Innovation 2023 Predictions | 2 Pricing: Distributors' most powerful value-creation lever | McKinsey
PROS: The strategic partner for profitable growth
Our AI-powered Pricing and Quoting solutions have helped distributors around the globe accelerate speed to market, improve efficiency, and increase win rates.
Latest Resources for Industrial Distribution
OUTCOMES
| Customer ROI Study
Yet another software vendor telling you how they will deliver ROI so you can make a business case to your CFO … or is it?
Software vendors love to make ROI claims. But CFOs (and many other buyers) have become skeptical.
Well, here we go — making our own ROI claims. But before you roll your eyes, give us a chance to tell you why you should pay attention to this one. First of all, we're Texans, and if you know anything about the Lone Star state, you should know that we don't like people who are "all hat and no cattle." In Texas, your word is your bond, and whether you like it or not, you're always going to hear the truth from us.
Secondly, these aren't our numbers. We went to 131 of our customers and asked them to share the numbers that they are using internally to report on the effectiveness of the PROS Profit & Revenue Optimization Platform. They submitted more than 400 data files to us, and we put team of data scientists to work to make sure it was as clean and truthful as possible — eliminating duplicates, unnecessary fields, and any outliers. 
The results are pretty amazing. It's our way of saying, "Hey, we're here for you. And we're darn good at what we do."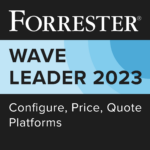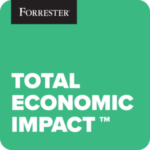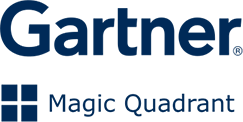 Named a Leader by Gartner in the 2022 Magic Quadrant for Configure Price and Quote (CPQ) Application Suites

Identified as a top-3 vendor in supporting configuration for complex manufacturing by Gartner in the Critical Capabilities Report

Named a Leader in the 2021 IDC MarketScape: Worldwide B2B Price Optimization and Management Applications category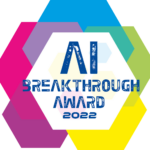 2022 AI Breakthrough Award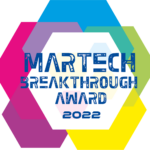 2022 MarTech Breakthrough Award