How PROS delivers for food and consumables companies
PROS advanced AI delivers results to the world's top Food & Consumables industry brands — making it the industry's Best-kept Secret for Profitable Growth™.
A pet food manufacturer shortened the time it took to prepare price changes and implement them by 63% giving the team more time to make strategic decisions instead of getting lost in the data.*
An international food corporation went from struggling to understand where their margin was leaking and how to stop it, to driving a 2% margin increase using AI-powered pricing.*
*Why the secrecy? PROS is The CFO's Best-Kept Secret for Profitable Growth™, and some customers prefer to remain anonymous so they can protect their competitive advantage — but we can let you in on some of their secrets if you promise not to tell.
Trusted by the Best in the Business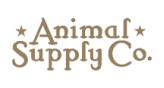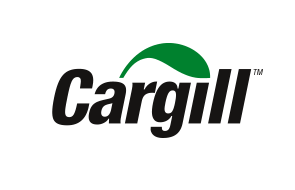 What can the PROS Platform do for you?
AI-powered Pricing by PROS uses formula-based pricing algorithms to tie prices to your market index subscriptions, such as edible oils, soy, sugar, etc., in real time. This automates index monitoring so you can meet margins on the cost of goods sold while keeping pricing competitive.
Pricing and Selling Fluidity
AI-powered Pricing by PROS gives companies the ability to update price lists quickly, forecast demand, and offer tailored price guidance and price optimization to easily align with the market so that when the market moves, you move with it. PROS proactive pricing software and the PROS Platform supply you with the information needed to quickly pivot to better manage inventory and market exposure, develop new avenues for distribution from suppliers and to customers, and manage additional SKUs.
Streamlined End-to-End Selling Processes
AI-powered Quoting by PROS can be set up for guided selling workflows, ensuring that the correct product is made regardless of a manufacturer's configuration complexity.
Manage Complexity with Precision and Ease
Food and consumables companies have to address the challenges of narrow margins, volatile commodity prices, limited visibility into the effectiveness of spend, slow reactions to market changes, and lengthy quote turn around times- don't face these challenges alone. Learn how PROS can help manage complexity with precision and ease.
PROS: The strategic partner for profitable growth
Our AI-powered Pricing and Quoting solutions have helped distributors around the globe accelerate speed to market, improve efficiency, and increase win rates.
Latest Resources for Food & Consumables
Food Manufacturers: Is Cost-Plus Killing Your Pricing Margins?
Gain real-time visibility into floor, target, and ceiling prices to make accurate pricing and discounting decisions that stop margin leakage. Our AI algorithms and pricing science help to ensure that you are making the right offer at the right time, for the right customer.
OUTCOMES
| Customer ROI Study
Yet another software vendor telling you how they will deliver ROI so you can make a business case to your CFO … or is it?
Software vendors love to make ROI claims. But CFOs (and many other buyers) have become skeptical.
Well, here we go — making our own ROI claims. But before you roll your eyes, give us a chance to tell you why you should pay attention to this one. First of all, we're Texans, and if you know anything about the Lone Star state, you should know that we don't like people who are "all hat and no cattle." In Texas, your word is your bond, and whether you like it or not, you're always going to hear the truth from us.
Secondly, these aren't our numbers. We went to 131 of our customers and asked them to share the numbers that they are using internally to report on the effectiveness of the PROS Profit & Revenue Optimization Platform. They submitted more than 400 data files to us, and we put team of data scientists to work to make sure it was as clean and truthful as possible — eliminating duplicates, unnecessary fields, and any outliers. 
The results are pretty amazing. It's our way of saying, "Hey, we're here for you. And we're darn good at what we do."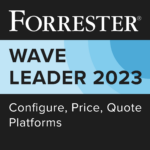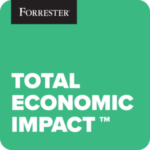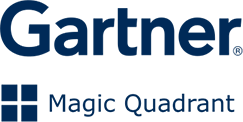 Named a Leader by Gartner in the 2022 Magic Quadrant for Configure Price and Quote (CPQ) Application Suites

Identified as a top-3 vendor in supporting configuration for complex manufacturing by Gartner in the Critical Capabilities Report

Named a Leader in the 2021 IDC MarketScape: Worldwide B2B Price Optimization and Management Applications category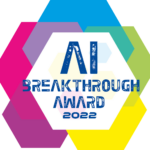 2022 AI Breakthrough Award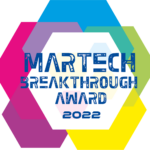 2022 MarTech Breakthrough Award