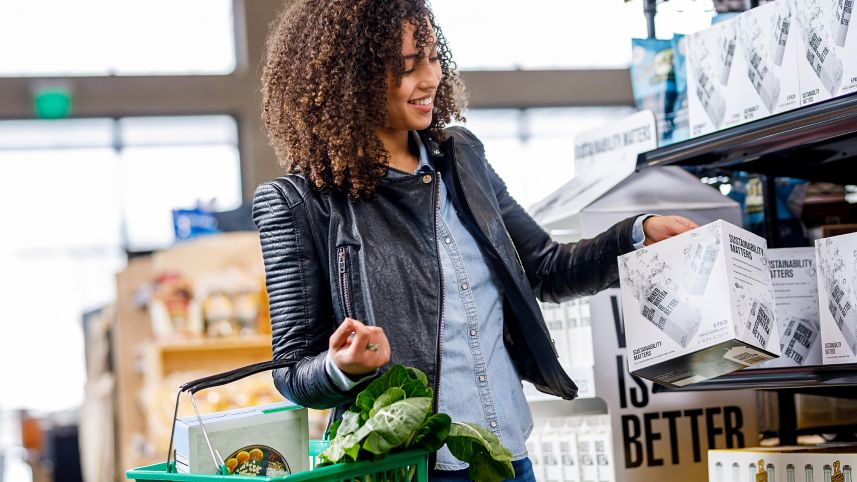 Discover PROS Solutions for Consumer Goods
The hurdles: consumer price pressure, product proliferation and falling category share. The data science-powered springboard to success: PROS predictive analytics.
The Power of Consumer Goods Pricing Software
The challenges facing consumer goods companies can make driving top and bottom-line results simultaneously seem impossible. There's one way to win: PROS smart science solutions delivering the perfect blend of simplicity and machine learning-infused AI. Now your category teams gain a huge advantage over the competition by pricing and selling based on lightning fast, algorithm-based insights.
Big Revenue Growth in Store for Consumer Goods
Global competition, decreasing trade barriers and raw material cost fluctuations impact your bottom line every day. PROS predictive analytics provide the tools to master consumer goods in an overcrowded, sluggish market by automating pricing and accelerating the process of converting prospects to customers.
Control returns from current and future trade spend to positively impact top and bottom-line results simultaneously.
Create consistent pricing decisions around supply and demand to realize your true growth and profitability potential.
See clearly into specific channel-profit drivers and partner margins to empower confident decision making.

PROS Platform
is a unified SaaS solution at the heart of driving transformative selling experiences.
Businesses today rely on the PROS Platform to deliver personalized offer recommendations to their buyers, through all possible sales channels, resulting in greater sales at higher margins.
Learn how you can make every buying experience more personalized and every transaction more profitable.
Explore the Platform
Looking for the PROS Platform for Airlines? See it here
Improved Customer Experience Across Sales Channels with PROS Smart CPQ for eCommerce
With more than 350 retail points of sale and 12 production sites, Lapeyre is one of Europe's largest do-it-yourself home improvement retailers. To capitalize on their domain expertise and increase productivity, retail sales and sales operations teams needed better access to product information through a high-powered and reliable sales support tool. They wanted to shorten the time required to train staff, improve overall sales efficiency, and improve customer satisfaction.
Meet the Companies Selling Bigger and Better with PROS