PROS Control: Pricing Management
Dynamic pricing management is the fastest way to formulate and deliver winning pricing strategies. Quick, precise, PROS.
Get a Demo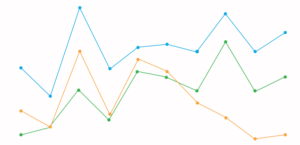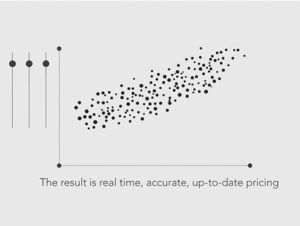 The super-smart dynamic pricing engine (with extra horsepower)
PROS Control, a dynamic pricing management software, replaces your spreadsheets and manual updates with a single source of truth for comprehensive and centralized pricing management, pricing strategy and execution. Don't worry: you can fearlessly discard your legacy and antiquated systems.
Over 30 years of experience in powerful algorithmic analytical tools means we can harmonize your pricing for all the ways you want to go to market. That lets you get back to enjoying your enterprise. And profits.
Confidently Manage and Enforce Pricing Management Policies
Inconsistent pricing and reactive discounting loses revenue, frustrates the sales team and accelerates price erosion. Happier days are ahead.
Imagine a dynamic pricing engine that's not only lightning quick but also dynamic, smart and automated. With PROS Control you gain a consistent strategy in price delivery, plus the all-important, error-free control you need to harmonize across all channels.
Instantly Identify Revenue and Margin Leakages
Visibility leads to informed decisions. Without a clear view of critical pricing management data, you're driving in the dark. And often missing the right arrival.
Control uses powerful analytics to hit the lights and steer your pricing engine straight. See pricing waterfalls and laser focus your efforts. Identify pricing leakage and profitability in ways that were once impossible with spread sheets and crossed fingers.
Power Real-Time Price Calculation at Scale
In the digital economy, static price lists are outdated as soon as they're published. If your pricing isn't informed in real time, you miss the mark. And the market won't wait.
PROS dynamic pricing management software applies powerful algorithms to do the split-second work needed to optimize your pricing strategy. And best yet: it's scalable. That matters because within five years more than half of your sales will likely come through an eCommerce portal. Get ahead of the game. Get PROS Real-Time Pricing Engine, which is an add-on to Control.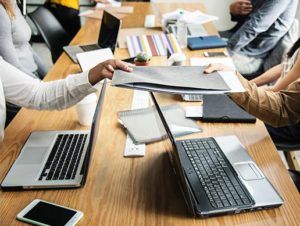 Calculate Every Price Dynamically Using Real-Time Information
The market is fierce and information such as cost and demand inputs is constantly changing. Without quick, informed dynamic pricing updates, the competition muscles in and wins.
But you can be like the transportation mega-company who, after implementing our powerful pricing engine, is now calculating 26 million prices a day on their eCommerce channel, all in real time and all based on current market trends. Their competitors still mostly upload static numbers. Who do you think wins the day?
One Trillion Transactions a Year
The PROS Cloud is delivered globally under a Software-as-a-Service (SaaS) model hosted on Microsoft Azure. Housed in SOC2-certified data centers, it has the security and availability features you demand of a mission-critical application, including disaster recovery centers.
More about PROS Trust & Security
More about PROS Cloud
The PROS Cloud and Security
Beyond Secure
Compliant with GDPR, SSAE16 SOC 2 Type 2, ISO 27001 and Cloud Security Alliance's Cloud Control Matrix.
Built to Scale
Configured with elasticity to meet your performance requirements, architected for high availability.
Seamlessly Integrated
Integrated to work within heavily customized enterprise business systems, such as ERPs and CRMs.