Customer Advocacy Program
Better than any punchcard: become a PROS Advocate and gain big benefits for your business.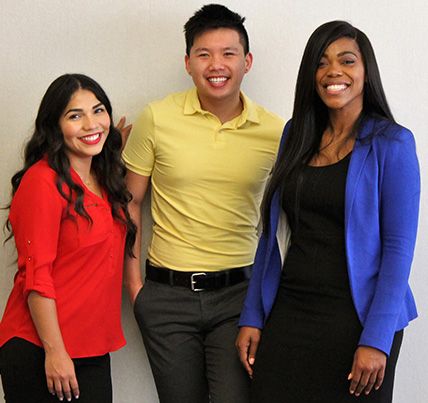 Success is symbiotic. Yours is ours, and around and around it goes.
PROS teams up with our outperforming customers to forever change our respective industries, and we value those relationships enough to prove it.
The perks
Join our advocacy program and enjoy not only deeper involvement with our cutting-edge company, but also awesome perks.
Media Buzz
for your business and social media exposure for your marketing activities.
Privileged Access
to PROS beta programs, product roadmaps and our executive team.
New Visibility
as a thought leader through dynamic new channels.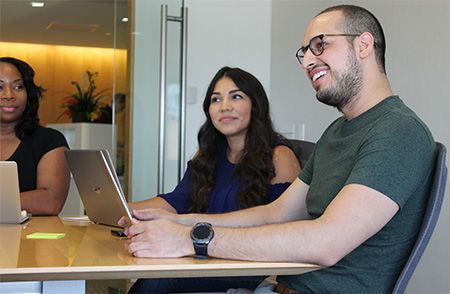 And let your voice be heard!
We provide powerful new ways for you to speak up about your business pursuits and the ways in which PROS is advancing them:
Press Release
Spread the word about recent and upcoming company news.
Enhance credibility through word-of-mouth promotion.
Boost your reputation among customers and industry insiders.
Case Study
Tout your company's ability to recognize business challenges and effectively resolve them.
Provide evidence of success to increase sales, garner positive publicity or win industry awards.
See your voice amplified throughout the extensive PROS network.
Thought Leadership Video
Position yourself as an industry authority on challenges and solutions.
Answer your customers' biggest questions regarding your products and services.
See your thoughts gain traction throughout the extensive PROS network.
On-Site Testimonial
Give your brand a shot of personality.
Tell a vivid story about your company and the people who make it exceptional.
Watch that story find a wide and diverse audience.
Media Interviews

Jumpstart awareness of your company or products among stakeholders.
Manage messaging and heighten credibility through media endorsement.
Customer Quotes

A simple, personal way of imparting your wealth of industry knowledge.
Your name attached to industry solutions.
Online Reviews
Share your personal experience using PROS solutions with other decision makers across various sectors.
Blog Posts
Boost your search engine optimization.
Develop and strengthen connections with your customers.
Create opportunities to share content about your brand.
Award Submissions
Demonstrate excellence in your industry to customers, prospects and employees.
Measure your company's performance against its competitors.
Speaking Engagement
Speak at webinars, conferences and events about your success and your experience with PROS.
Get in touch!
We'll work with you to develop a compelling customer story that boosts your profile.
You gain access to our team of experts in public relations, design, social media, videography and writing – all ready to turn up the volume on your storytelling journey.
For Example
Sign Up Today