Planning on migrating to your on-premise pricing solution to the Cloud?
Average Margin Improvement
*and get 3 months free when you purchase a 15-month plan
SHHH... HERE ARE OUR TOP 3 SECRETS TO PROFITABLE GROWTH
Every price decision is informed by real-time conditions.
Produce immediate pricing tailored to customer-specific buying behavior or market demand
Better reporting, an intuitive UI, SLA guarantee, and omnichannel support
How this $7B company drove $20M margin uplift
One industrial distributor's pricing guidance from their current vendor was out of date, leading to 60-70% overrides, and ultimately margin leakage. When they upgraded to that vendor's cloud version, it only meant that they were just receiving bad pricing, faster.
They shifted to the PROS Platform and increased margins during inflationary times, for the first time in their 150-year history. They have seen 120 basis points in margin growth and are projecting a $20 million margin uplift.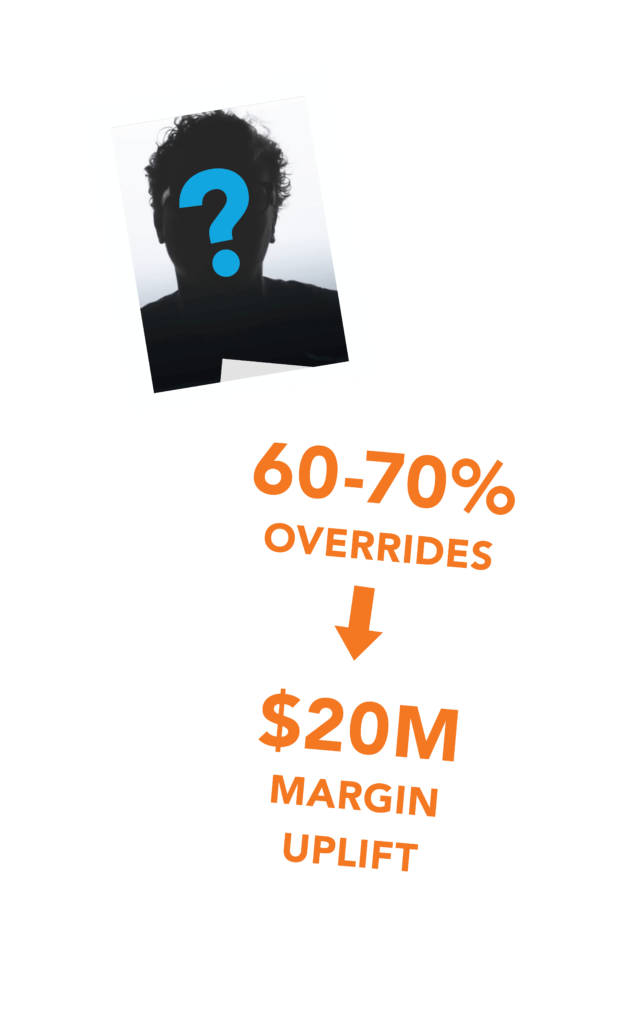 Get 3 months free when you purchase a 15-month plan.