Guide to Airline Digital Transformation Through Offer Optimization
by Aditi Mehta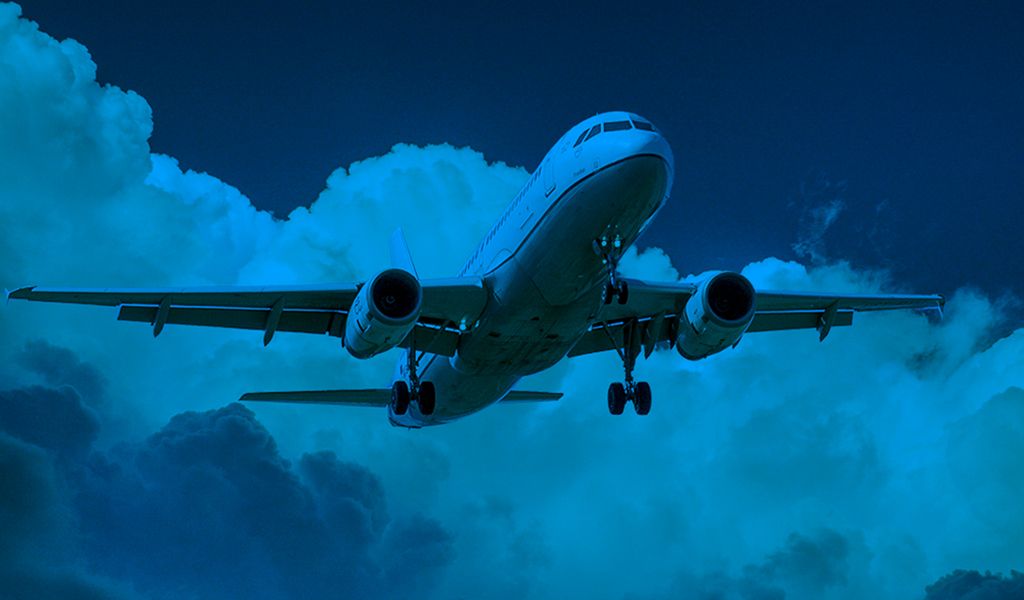 With the rise of online retailing and digital-first services, customer expectations of seamless digital experiences and personalization is at an all-time high. This change, when customer experiences in one industry influence the view of another industry, is known as "liquid expectations". Travelers increasingly are demanding better experiences from airlines when they shop, book, and plan their trip. To meet those demands, airlines are looking to become strong retailers, improve the customer experience and translate it into incremental revenue.
What is Airline Offer Optimization?
To become better retailers, a focus on airline Offer Optimization is key. Offer Optimization is the ability for airlines to create offers across seat fare and associated ancillaries, that are personalized and consistent with an airline's pricing, channel, and revenue management strategy. It is also the ability to deliver these offers while optimizing the user experience throughout the entire traveler journey, from inspiration to post-trip.
Effective Offer Optimization approaches require airlines to deeply listen to their customers and the markets they operate in, personalize not only the offer but also the booking experience, and also engage with customers where and how they want to purchase travel. To successfully drive this, airlines will need to rethink airline ecommerce, distribution, and merchandising in combination with dynamic pricing to create the frictionless, personalized experiences travelers now expect.
Challenges of Managing Airline Offers
Despite the pressure from shifting consumer preferences and tighter margins, airlines face multiple challenges in managing offers. To successfully manage and create offers that are personalized and revenue optimal, airline executives must not only adopt new airline ecommerce practices, but also affect change across the entire organization. This includes sales, distribution, airline revenue management, and digital.
According to Hanover Research, 68% of airline leaders polled indicated that the key to digital transformation was upgrading software and IT infrastructure. Legacy technologies that were once powerful mission-critical systems are now hampering the adoption of essential strategies such as dynamic pricing and the use of AI that allow airlines to sift through tremendous amount of data and create personalized offers. A customer-centric approach to managing offers requires a fundamental shift from a siloed approach of managing data records like PNRs (passenger name records) and EMDs (electronic miscellaneous document). In the following section, we'll discuss the top 4 challenges of developing a winning offer management strategy and how to navigate the process.
Inability to Differentiate your Product
Airline products are no longer one-size-fits all. To compete beyond price, airlines need to differentiate their products and services through bundling and unbundling of airline ancillaries. According to Diggintravel's Digital Retailing Report, 60% of the 45 surveyed airlines reported that increasing ancillary revenue was one of their top three priorities in 2019. However, 25% of those surveyed apply simple static pricing to ancillary products, while 41% do segmented pricing. Only 7% stated they do dynamic pricing for ancillary products.
Lack of Flexibility and Control
Airlines not only need to create the offer, but also manage how the offer is distributed across all the channels it operates in – digital and NDC (New Distribution Capability) direct, and indirect. The channel experience can be personalized to the customers' needs and also be in line with an airline's strategies and revenue goals. However, the complexity due to lack of flexibility and control of the booking engine and indirect channels, handcuffs many airlines. According to Diggintravel, 84% of airlines surveyed say that their digital platforms are either not flexible or that it takes time and effort to implement new products and processes.
Complicated Technology Stack
Creating and distributing offers must be managed through many system and technology integrations that are mission critical to power an end-to-end airline eCommerce environment. Successful offer optimization requires close collaboration between revenue management, ancillary management, distribution, and digital teams to push data and allow flexibility to configure, test, and implement new approaches. IT solutions need to scale and handle tremendous increase in transaction volumes. Airline professionals across departments indicate that systems, platforms, tools and integration are significant pain points and hinder progress.
Considering multiple customer touchpoints
A recent IATA report suggest carriers are expecting to see around 45% of reservations coming from their own online, direct channels (web and mobile) by 2021, up from around 35% in 2016.  As more customers are shopping directly with an airline, airlines are re-visiting all customer touchpoints, including researching, shopping, booking, and post-booking activities. Airlines can struggle to identify new opportunities to up-sell ancillaries and services while improving the customer experience through relevant offers throughout the customer journey. Customer experience can drive conversion and upsell opportunities while building passenger loyalty. ​
How to Optimize Your Revenue Streams
A priority focus area for airlines is to boost revenue in an industry where margins are notoriously thin. Optimizing revenue includes evaluating multiple revenue streams like individual and group pricing, tightening up availability management across channels, and boosting airline merchandising potential.
For example, successful airline revenue management teams can quickly and confidently adjust to changes in demand, competition, and special events. They can apply revenue management and availability strategies based on AI-driven solutions to keep up with their unique environment and maximize revenue across every flight. Empowering revenue management analysts with forecasting and optimization based on AI and science while allowing them to quickly drilldown to information that is most important to them, is key to driving revenue.
Airlines need to be able to extract revenue through improved processes and pricing for their group's business. Groups can account for up to 10% of an airline's revenue. Streamlining the pricing, quoting, and booking process through science-based dynamic pricing is a foundational first step. By creating a smooth workflow between travel agents, sales managers, and revenue managers, airlines can increase productivity while driving increased group conversion rates.
Airlines are also looking for opportunities to boost ancillary revenue. Ancillary revenue now represents 12.2% of global airline revenue, according to Ideaworks Company / CarTrawler Research. Successful strategies include identifying upsell opportunities of relevant offers during relevant parts of a customer's shopping and booking journey. It's also about dynamically pricing ancillaries based on AI-driven pricing science to increase the likelihood of purchase while improving that customer's experience.
Gain Control of Your Distribution and Retail
A key focus area for airlines is to gain control of their distribution channels and adopt a digital-first retail mentality. Many are looking to shift from a traditional model of distribution, which includes a lot of intermediaries, to a more direct approach. By doing this, airlines can gain greater flexibility across their products, pricing, and customer experiences. Airlines need the ability to not only create personalized offers, but to also control how these offers are distributed across multiple channels and throughout their customers' journeys. This requires implementing processes, technology, and systems that are focused on control, scalability, and personalization.
Airlines also need to scale distribution across both direct and indirect channels at a reduced cost. This consists of the right pricing and shopping solutions that deliver tailored offers at millisecond response times. This requires airlines to revamp direct shopping and implement NDC (New Distribution Capability) to directly connect to agencies and metasearch. These strategies can help airlines manage high volumes of search transactions, maintain pricing and availability accuracy, and deliver offers in real-time.
Finally, as airlines progress in their retail journeys, they need to be able to dynamically respond to demand. Dynamic pricing is a key tool that leading airlines are employing to drive their distribution strategy. It ensures the right offer at the right price for that context, regardless of channel. In a digital-first environment, airline eCommerce must be dynamic, not static, and limited to pre-filed fares.
Consider the Customer Experience
In addition to revenue optimization and distribution control, airlines need to consider customer experience as it relates to airline eCommerce. This means creating and distributing dynamic offers through smart UX and UI that powers an airline's website and mobile application.
Airlines can improve the customer experience through customer journey mapping and better understand how travelers research, shop, purchase and manage trips. Through that process, coupled with conversion rates and web performance metrics, they can tailor an airline eCommerce's UX.  Some areas to consider are a seamless digital experience that includes a simpler, but flexible booking flow and additional customer touchpoints to upsell personalized airline ancillary products and services. By incorporating rich content, airlines can also see an uptick in conversion rates as customers can see exactly what they will purchase. Good eCommerce UI can turn lookers into bookers, where poor UI can negatively impact the sell-through of even the best product at the optimal price.
Why Adopt a Personalized Airline Offer Optimization Strategy?
Airline offer optimization enables airlines to drive revenue growth, increase productivity, streamline the customer experience, and gain greater control and flexibility of their distribution channels. In a hypercompetitive market with constant changes, airlines must respond to market opportunities with speed, real-time accuracy and in a personalized manner. The digital imperative is urging airlines to be innovative, flexible and in-command of the way they create and distribute their products and services.
Through Offer Optimization, airlines can deliver real-time dynamic and comprehensive offers and customer experience efficiently across direct and indirect sales channels. Airlines can maximize revenues across every flight and wallet share of each passenger while leveraging data-science and AI to bring digital transformation to life. Offer Optimization has been proven to bring the following results to airlines:
• Offers delivered at sub-second response time
• Distribution cost optimized by millions of dollars
• 3-4% revenue lift with proprietary revenue management forecasting
• 70% reduction in group sales processing time
• 1-2% revenue lift from implementing real-time dynamic pricing
• 45% conversion rate increase across metasearch from consistent distribution
• 1000% increase in stopover conversion rates from implementing retail solution

Understanding the science behind the pricing can help companies feel more comfortable with the prices that they offer. Companies should take the time to review the metrics and data behind pricing decisions, allowing them to have all of the information that they will need during the negotiation process.
Price optimization software helps remove the emotions from the sales process by delivering price-envelope recommendations. This enables companies to deliver customer-specific pricing, depending on the overall value of each customer to the business. By basing decisions on data science, companies can prevent leakage and pursue their most valuable clients first.
To guide your journey to airline offer optimization, we have outlined the PROS approach in two quick videos.
What Makes PROS Different
Over the last 30 years, we have seen the complexity of the airline industry increase across all aspects of the business; revenue management, sales, distribution, and eCommerce. PROS delivers the first Airline Offer Optimization solution that combines Revenue Management with eCommerce, enabling airlines to create consistent and personalized offers and dynamic pricing for each sales channel.
Our technologies bring control of their products back to the airline and allow airlines to maximize revenue and reduce costs. PROS travel solutions infuse AI and machine learning insights to improve customer experiences when shopping and booking travel, and ensure the right services at the right prices in order to drive customer satisfaction and loyalty.