Airline Merchandising
Passengers want personalization and they want it from any device. Know your traveler, understand their journey and upsell for big ancillary revenue boosts at any point.
Launch the Total Travel Experience


PROS Merchandising Optimization delivers personalized, frictionless, omnichannel experiences
From extra baggage to extra legroom. From economy to business to first class. Accelerate ancillary revenues and increase conversion using rich content for a superior shopping experience across direct and NDC distribution channels.
Upsell with ancillaries at any point in the customer journey
Take the Tour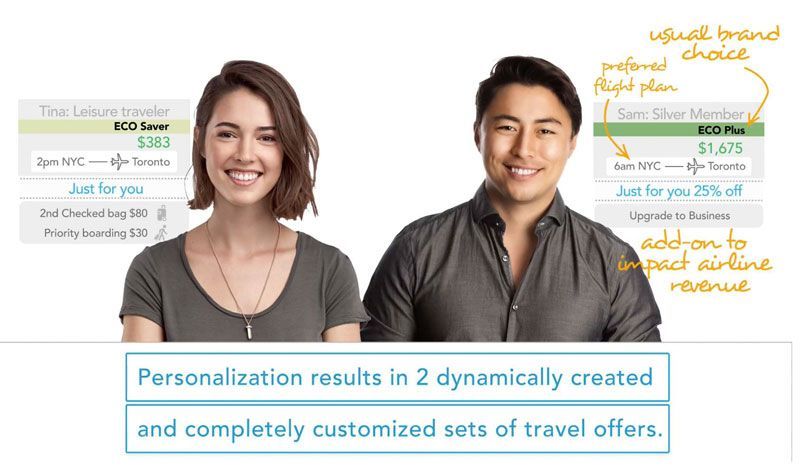 To stay competitive and drive passenger revenue up, airlines must differentiate their online and mobile experience from start to finish
PROS Merchandising gives you the power to provide a custom experience for diverse travelers.
Comprehensive Services and Bundles Management
PROS hands you the tools to design offers with ancillaries and limitless opportunity to experiment. Now you can control conditions based on market, fares, flight, passenger type or service demand. Customize further by applying discounts, offering promo plans and limited bundles to match market context.
Power a unique customer experience with rich content.
Price dynamically according to purchase context.
Bundle and personalize offers to passenger profile.
NDC compliance across channels.
Compatibility with ATPCO Fares & Services.
PROS Offer Optimization Built on AI: Laying the Foundation for a Profitable Future
Imagine a smart-science sixth sense into a flyer's willingness-to-pay. Imagine perfecting your offers through real data to upsell, cross-sell and intelligently offer à la carte services and bundles. Imagine no more shots in the dark, no more crossed fingers.
Deliver the future of airline shopping today, fueled by artificial intelligence.
Equip your airline to enter the digital economy fully optimized as a dynamic retailer.
Ensure your airline can capitalize on every new channel by intelligently shaping offers.
Build unprecedented customer loyalty by intuiting scientifically who flies and what they want.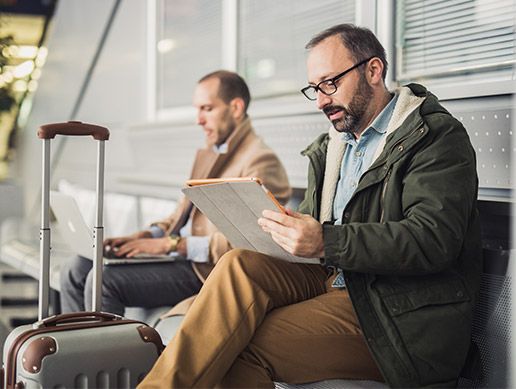 One Trillion Transactions a Year
The PROS Cloud is delivered globally under a Software-as-a-Service (SaaS) model hosted on Microsoft Azure. Housed in SOC2-certified data centers, it has the security and availability features you demand of a mission-critical application, including disaster recovery centers.
More about PROS Trust & Security
More about PROS Cloud
The PROS Cloud and Security
Beyond Secure
Compliant with GDPR, SSAE16 SOC 2 Type 2, ISO 27001 and Cloud Security Alliance's Cloud Control Matrix.
Built to Scale
Configured with elasticity to meet your performance requirements, architected for high availability.
Seamlessly Integrated
Integrated to work within heavily customized enterprise business systems, such as ERPs and CRMs.