A Complete Shopping Experience
Airline eCommerce
Your airline's eCommerce must be smart, powerful and cutting edge to fly in today's digital market. See why so many leading airlines already trust PROS Shopping and Merchandising to create and distribute dynamic offers across their digital, NDC and indirect channels. Now, optimize the digital experience throughout the customer journey with PROS Retail.
Increase conversions across direct channels
Your digital and direct channels are growing, together with look-to-book and demand, your processes are complicated and the competition for customers has never been more fierce.
That's where PROS shopping solutions rocket you past legacy technologies (and your competitors). We hand you dynamic, easy-to-manage control over your pricing and shopping, so that you can deliver comprehensive, fast and accurate offers to travelers.
Leverage Offer Creation
Gain new shopping and pricing capabilities for branded fares, itinerary building, price modifications, interlining and more.
Distribute Across Channels
Harness the power of dynamic pricing. Deliver millions of dynamic offers to direct, NDC channels, agencies, metasearch, etc. and optimize look-to-book cost.
Connect With Customers
Inspire with innovative shopping apps and map, calendar, theme or budget search.
Streamline Itinerary Changes
Automate ticket exchange and cancellation to receive instant alternatives.
Gain Seamless Integration
Integrate easily with any booking engine, reservation system and GDS with full NDC compliance.
Grow revenue through a-la-carte ancillaries and bundles
The perfect personalized offer at just the right moment in the shopping journey means an all-important increase in revenue per passenger. It's more than just a seat price and drives serious customer satisfaction from the right ancillaries.
Capitalize on All Channels
Upsell products and services at any point across digital and NDC channels: seats, bags, wi-fi, etc.
Get Personalized
Maximize revenue by personalizing offers with rich content, dynamic pricing and bundling.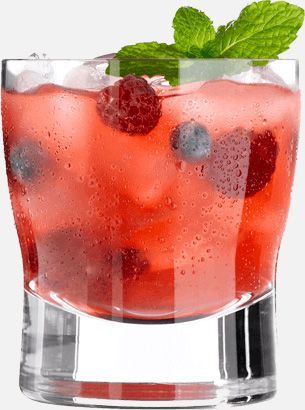 Grow Loyalty
Differentiate and drive loyalty with personalized, AI-based ancillary offerings.
Leverage Smart Retailing
Use advanced retailing to design the user experience and drive higher conversion rates.
Bring your retail at the speed of digital
Creating the offer is half the job. Smart, learning UI helps you design the best user experience to deliver it. Optimize the digital shopping journey for travelers from inspiration to post-trip.
Revamp The Dotcom
There is no excuse for a rigid and slow airline website in the digital economy. Sleek responsive design, seamless booking flow and real-time UI optimization drive serious conversion.
Master Mobile
The hand device is the closest you can get to your travelers. Make your shopping and booking experience smooth, easy and quick.
Own The Journey
Connect with travelers at every touchpoint to build brand loyalty. Whether for inspiration, upselling stopover services or pushing flight updates, reach customers with relevant messages.
NDC Retail
A gateway to offer and order management for your airline's NDC channels. Orchestrate your NDC content across direct connected partners. PROS is IATA NDC Level 2 and Level 4 Capable.

Airline eCommerce Products
Meet the airlines already optimizing their eCommerce with PROS smart science



View All